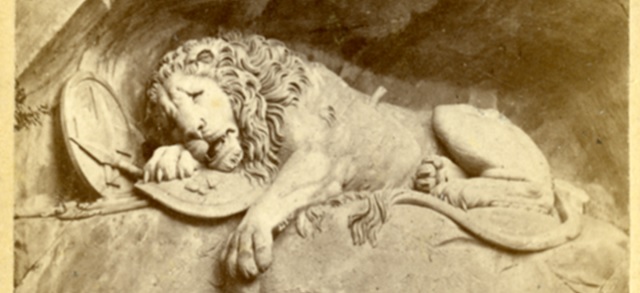 This class project was a collaboration between Professor Thomas Connors (Department of History), Chris Neuhaus (Instruction and Liaison Librarian), and Ellen Neuhaus (Digital Scholarship Librarian).

In the spring 2022 class, HIST 4159/5159 Monuments & Memory: Making & Unmaking the Historic Landscape, students examined monuments through many lens, including history, art, architecture, and design. Students with a public history or non-teaching major, researched and interpreted antique images of monuments. The original antique carte-de-visite (CdV) cards are owned by Thomas Connors. For the class project the antique CdV images were archived in UNI ScholarWorks. Students studied the monument images and developed metadata for the online archive of images and wrote background research articles and developed bibliography of sources.

Each repository entry includes the antique image and several items by the student, a re-edited image, background research and bibliography of sources documents. Each entry is geolocated on a Google map.

To help students gather and create metadata information, a Metadata Worksheet Template has been developed.
Printing is not supported at the primary Gallery Thumbnail page. Please first navigate to a specific Image before printing.