View Video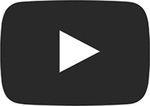 Click the link below to watch the associated video (UNI access only).
Click the blue "Download" button for the text document (UNI access only).
Award/Availability
Honors Program Thesis (UNI Access Only)
First Advisor
David O'Shields
Keywords
Sustainable living--Iowa--Cedar Falls; University of Northern Iowa--Students--Conduct of life; University of Northern Iowa--Students--Services for; Organic gardening--Iowa--Cedar Falls;
Abstract
As stated by my proposal, the purpose of this creative thesis is to broaden awareness of sustainable food in the Cedar Valley, and how it impacts dining at UNI. The documentary summarizes the history of sustainable dining at UNI, including research from the University Archives. By use of interviews, I presented information on current dining at UNI, and how it has been affected by the CEEE and other local community-based agricultural programs. Footage of the dining halls and work done by members of the CEE is shown to illustrate current practices. Statistics gathered by the CEEE is used to show the growing usage of organic and local foods in the dining halls. A section on The Panther Plot shows that students can have an impact on where their food is coming from. I chose this project because I am very interested in sustainability, especially in terms of local food and how it affects the UNI campus community.
Department
Department of Communication Studies
University Honors Designation
A thesis submitted in partial fulfillment of the requirements for the designation University Honors
Object Description
1 PDF file
Copyright
©2013 Gleena Maureen Goldman
File Format
application/pdf
Recommended Citation
Goldman, Glenna Maureen, "Sustainable Food at UNI: Past, Present and Future: A Documentary" (2013). Honors Program Theses. 560.
https://scholarworks.uni.edu/hpt/560