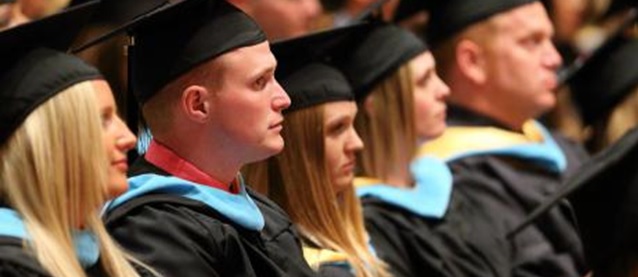 Availability
Open Access Thesis
Keywords
Older people--Family relationships; Older people--Care; Older people--Health and hygiene; Nursing homes;
Abstract
Purpose. The purpose of this study was to identify alternatives and factors considered in the decision to place parents in nursing homes and to Identify feelings, relationships, needs, and satisfaction levels of the adult children involved in the decision. The researcher also sought suggestions of ways adult children's needs might be met.
Procedure. Adult children who were listed as next-of-kin of parents residing in Black Hawk County, Iowa intermediate care nursing homes were sent questionnaires developed by the researcher. Structured interviews were conducted with 12 of the 106 respondents to obtain information of greater depth. Instruments included multiple choice questions, check lists, five-point scales, and open-ended questions. Frequencies, means, and chi square tests (p. < .05) were used in analyzing data.
Findings and Conclusions. Children participated in decisions about nursing home placement of parents in a context of love and concern. Major considerations were the health needs of parents and the availability of someone to provide care. Half of the respondents considered bringing parents into their own homes.
Emotionally, the adult children felt grief and sadness about the decline of their parents' health. The children also felt frustration at their in ability to provide adequate care for parents in a home setting. The quality of their relationships with family members tended to stay the same. Of relationships that did change, two out of three children reported improvement. Although some parents blamed their children for placing them in nursing homes at first, most parents adjusted and accepted placement by the time of the interviews.
The majority of respondents felt that the decision to place their parents in nursing homes was the best choice that could be made in the absence of other viable alternatives. Knowing their parents had 24-hour care and safety provided the greatest amount of satisfaction with the decision.
The adult children respondents expressed needs for personal support and information. Most of these needs were not met. They suggested educational and support groups and a central source of information would be helpful.
Recommendations. The researcher recommends that educational and support groups be established by adult children, hospitals, and nursing homes to help families make decisions and to adjust to those decisions that are made. Widely available counseling would provide help for adult children considering the advantages and disadvantages of care alternatives for the whole family. Respite care, financial help, and s k ill training would directly benefit those who care for parents at home. Increased public awareness of adult children's needs, parents' needs, and care facilities would ease some burdens of the adult children.
Degree Name
Master of Arts
Department
Department of Home Economics
First Advisor
Mary L. Franken, Advisor
Object Description
1 PDF file (vii, 148 pages)
Copyright
©1981 Ruth Cordle Hatch
File Format
application/pdf
Recommended Citation
Hatch, Ruth Cordle, "Placing a parent in a nursing home: Factors related to adult children's decisions" (1981). Dissertations and Theses @ UNI. 924.
https://scholarworks.uni.edu/etd/924