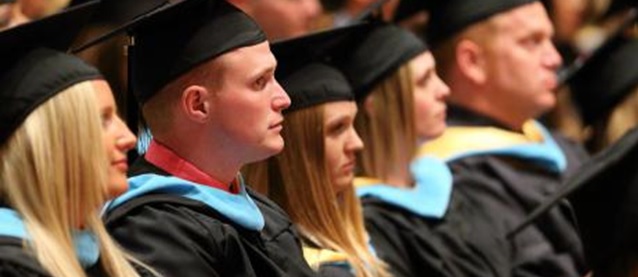 Availability
Open Access Dissertation
Keywords
School superintendents--Iowa; Rural schools--Iowa--Administration;
Abstract
The nature of the superintendent's responsibilities has changed significantly since the first school superintendent in the United States was hired in the 1830s. Superintendents today have a great influence on education. That influence is felt in rural schools as well as urban and suburban districts. Rural schools have certain unique administrative problems. Solving those problems depends on the vision, leadership, and effectiveness of the administration.
The purpose of this study was to identify selected characteristics of effective rural superintendents. Five rural Iowa superintendents, identified as effective by their peers, were studied in depth. The qualitative dissertation identified characteristics in four major ways: (1) descriptive, based on multi-methods, including demographic information, richness of behavior, and daily priorities; (2) chronology and correspondence records; (3) Cuban's conceptualizations in relationship to the superintendents' contacts and correspondence; and (4) personality profiles as indicated by the Myers-Briggs Type Indicator (MBTI), Form F.
Based on five observed rural superintendents, an effective Iowa rural superintendent may be a male in his late forties, in good physical condition, with a strong commitment to his family. He believes in the goodness of children and bases all decisions on what would be best for them.
This individual has an ENTJ (extraverted/intuitive/thinking/judgment) personality profile as revealed by the Myers-Briggs Type Indicator. In both contacts and correspondence his role is often that of a chief administrator. The superintendent is a happy but lonely person who runs a smooth operation that has taken him years to fine-tune.
Thirty-one qualitative and nine quantitative characteristics emerged from the study. Much of the literature was supported, however, there was a marked difference in Cuban's findings and this study. The fact that Cuban studied urban superintendents may account for the differences.
Degree Name
Doctor of Education
Department
Department of Educational Administration and Counseling
First Advisor
Robert H. Decker
Object Description
1 PDF file (xii, 438 pages)
Copyright
©1991 Bonnie Korver Baum
File Format
application/pdf
Recommended Citation
Baum, Bonnie Korver, "A descriptive study of perceived-effective rural superintendents in the state of Iowa" (1991). Dissertations and Theses @ UNI. 831.
https://scholarworks.uni.edu/etd/831