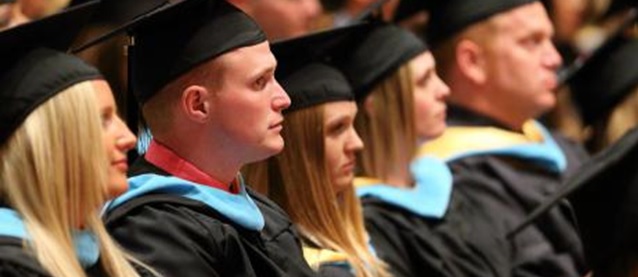 Award Winner

Recipient of the 2020 Outstanding Master's Thesis Award - Second Place.
To go to the Graduate Student Award Recipients collection page, click here.
Availability
Open Access Thesis
Keywords
Body image; Women college students--Middle West--Attitudes; Women college students--Health and hygiene--Middle West; Recreation centers--Middle West--Psychological aspects;
Abstract
The study aimed to investigate the influence that recreation center promotional messaging had on college females' body perceptions. Body perceptions among young adult females have been linked to mental health (McKay, 2013; Miner-Rubino, Twenge, & Fredrickson, 2002). Female participants 18 to 25 years of age (N = 137, Mage = 20.41) from a mid-sized, Midwestern university completed two separate body perception questionnaires. These questionnaires assessed body appreciation (functionality) and body shame (objectification). Participants were divided into three groups and shown a collage of recreation center messages that were portraying one of three conditions (a) body functionality, (b) self-objectification, or (c) neutral images. Participants then completed post-collage surveys to capture acute responses in body perceptions based on the viewed collage. Results indicated that those who viewed the body functionality collage had a significant decrease in body shame scores from pre- to post- survey completion. These results support the importance of body functionality-focused messaging for young adult females, especially for university wellness and recreation centers looking to promote health and wellness services.
Year of Submission
5-2020
Degree Name
Master of Arts
Department
Department of Kinesiology
First Advisor
Kimberly Hurley, Chair, Thesis Committee
Object Description
1 PDF file (v, 72 pages)
Copyright
©2020 Sydney Leigh Ann Cindrich
File Format
application/pdf
Recommended Citation
Cindrich, Sydney Leigh Ann, "Through their eyes: Exploring the relationship between college females' body perceptions and recreation center messaging" (2020). Dissertations and Theses @ UNI. 1042.
https://scholarworks.uni.edu/etd/1042