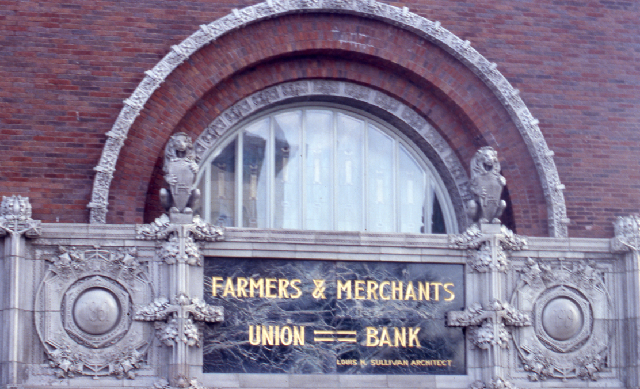 Louis H. Sullivan (1856-1924) was an American architect, critic, and mentor, and has been called a "father of skyscrapers" and "father of modernism". He was an influential architect of the Chicago school, a mentor to Frank Lloyd Wright, and an inspiration to the Chicago group of architects who have come to be known as the Prairie School. From the globally recognized phrase "form ever follows function" to the mentorship of a young Frank Lloyd Wright, Sullivan's influence set in motion some of the most important ideas in modern architecture. Carl L. Thurman, a biology professor at the University of Northern Iowa, compiled a collection of approximately 140 photographs of Louis H. Sullivan structures. All photographs were taken by Carl L. Thurman who has designated a Creative Commons 4.0 attribution license to each photo. This license lets others distribute, remix, tweak, and build upon the original work as long as they credit Carl L. Thurman for the original creation. The photographs are arranged by state and then by a local inventory number. Sub-Collections:
Related collections by Carl L. Thurman in UNI ScholarWorks:

Printing is not supported at the primary Gallery Thumbnail page. Please first navigate to a specific Image before printing.