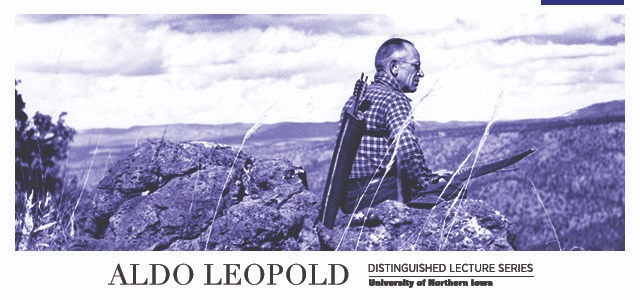 The Aldo Leopold Distinguished Lecture Series will engage the University of Northern Iowa community, providing opportunities throughout the academic year to interact with a dynamic set of visiting speakers focusing on our relationship with the natural world.

To go to the larger Campus Events collection, click here.
Printing is not supported at the primary Gallery Thumbnail page. Please first navigate to a specific Image before printing.