Title
Listen to Sound Recording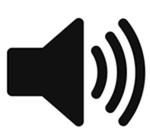 Click links below to listen to recital tracks.
Click the blue "Download" button for the text document.
Award/Availability
Open Access Honors Program Thesis
Abstract
During my years studying the performance of oboe at The University of Northern Iowa, I have played countless concerts. Some are more memorable than others are; the recital I played on 14 April :.zoo6 was a particularly meaningful performance. It was the result of months of planning, patient practice, and mentoring fostered by years of progressive development.
Department
School of Music
University Honors Designation
A thesis submitted in partial fulfillment of the requirements for the designation University Honors
Object Description
1 PDF file (1 volume)
Copyright
©2006 Dane C. Philipsen
Recommended Citation
Philipsen, Dane C., "Oboe Recital" (2006). Honors Program Theses. 642.
https://scholarworks.uni.edu/hpt/642