Listen to Sound Recording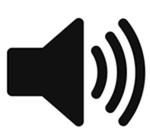 Click links below to listen to recital tracks.
Click the blue "Download" button for the text document.
Award/Availability
Open Access Honors Program Thesis
Keywords
Tuba--Instruction and study; Concerts--Program building;
Abstract
The purpose of this thesis document is to review and assess using research the practice and performance techniques that were utilized and developed in preparing and presenting a full length degree recital. This thesis will also provide historical, cultural, and etymological context and examine the stylistic characteristics and playing techniques necessary in order to successfully prepare and perform the chosen repertoire in recital. Material from this thesis will act as the program notes for the recital itself on April 4 2017, while portions of the discussion on practice techniques and the challenges that each of the pieces presented will be used as the material for the short lecture that will accompany the playing portion of the recital. This thesis and recital will act as a chance to challenge myself and present new opportunities and methods of learning for myself and for those reading this thesis in the future.
Department
School of Music
University Honors Designation
A thesis submitted in partial fulfillment of the requirements for the designation University Honors
Object Description
1 PDF file (15 pages)
Copyright
© 2017 - Taylor Hicks
File Format
application/pdf
Recommended Citation
Hicks, Taylor, "A reflective analysis of the practice and performance of a degree tuba recital" (2017). Honors Program Theses. 259.
https://scholarworks.uni.edu/hpt/259