View Video
Click image below to view video.
Click the blue "Download" button for the text document.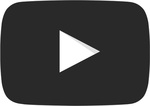 .
Award/Availability
Open Access Honors Program Thesis
First Advisor
Angeleita Floyd
Keywords
Concertos (Flute), Arranged; Flute and harpsichord with string ensemble;
Abstract
Through research of the unique Empfindsamer stil ("sensitive style") developed by Carl Philipp Emanuel Bach, I have constructed an informed performance edition for the second movement, "Un poco andante," of Bach's Concerto in D minor for Flute and Orchestra according to the performance practices of the era. The slow movement allows the greatest possibilities for embellishment and stylistic interpretation. For the second movement performance edition, I have written exact musical notation for the solo flute line, including ornamentation, articulation, phrasing, dynamics, tempo, and an original cadenza. All notations have been based on performance practices of the Empfindsamer stil. In the time of CPE Bach, composers did not indicate all of these stylistic elements in the musical manuscript because the performers themselves were expected to develop them according to the conventions of the period.
I have also applied my understanding of Empfindsamer stil to the entire concerto, collaborating with a string quintet and harpsichordist to prepare and present a scholarly performance of all three movements. Throughout rehearsals, I have offered my stylistic interpretations of the piece and found the process to deepen my understanding of string and harpsichord performance practice of the era. For one rehearsal, I invited Dr. Alexander Pershounin, the string bass professor at UNI, to listen to the string players and offer his musical stylistic critique and suggestions for an informed performance of CPE Bach.
Department
School of Music
University Honors Designation
A thesis submitted in partial fulfillment of the requirements for the designation University Honors
Object Description
1 PDF file (1 volume (unpaged))
Copyright
©2016 Emily C. Bicknese
File Format
application/pdf
Recommended Citation
Bicknese, Emily C., "Exploration of Empfindsamer stil: The creation and performance of an informed performance edition of CPE Bach's Concerto in D minor for flute and orchestra" (2016). Honors Program Theses. 257.
https://scholarworks.uni.edu/hpt/257