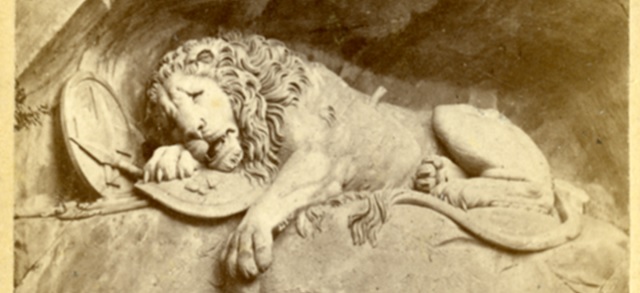 Architect/Sculptor of Monument
Giambologna (architect) and Pietro Tacca (architect)
Preview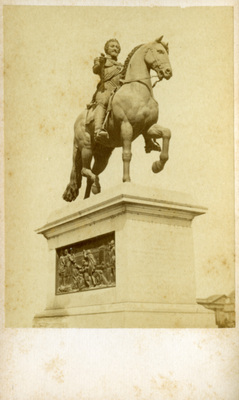 Keywords
Equestrian Statue of Henri IV, Paris, France, 1818, Pont Neuf, kings, history -- Europe -- Western, cartes-de-visite (card photographs), equestrian statues, Henri IV, Baroque sculptures, France, French Revolution, French Restoration of 1815
Physical Dimensions
100 mm by 60 mm
Date of Publication
c. 1874
Name of Monument
Henri IV Statue
Date of Creation of Monument
1614
Date of Completion or Dedication of Monument
1818
Location within City
Pont Neuf bridge
State/Province of Monument
Ile-de-France
Country of Monument
France
Description
A carte-de-viste historical photograph of the Equestrian Statue of Henri IV. The Baroque statue was set up in honour of the French monarch Henry IV. In 1614, and then taken down during the French Revolution in 1792. It was replaced in 1818.
School of Art/Architecture
Baroque Sculpture
Copyright
physical copy of the carte-de-viste is public domain. Digital copy scanned by Rod Library @2022 Rod Library, University or Northern Iowa.
Creative Commons License


This work is licensed under a Creative Commons Attribution-NonCommercial 4.0 International License