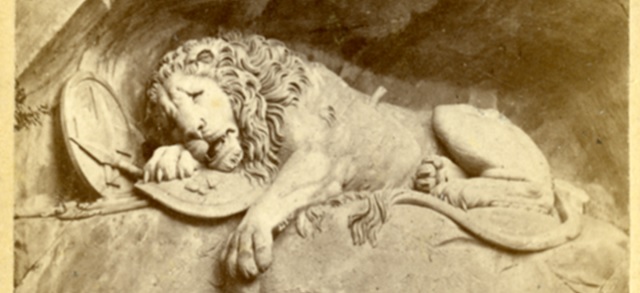 Architect/Sculptor of Monument
Alexander Handyside Ritchie; John Thomas Rochead (Cupola)
Preview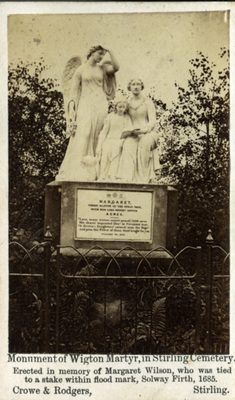 Medium
Photograph, carte-de-viste
Keywords
Wigtown Martyrs Statue; Stirling, Scotland; Margaret Wilson; Margaret MacLachlan; Ladies' Rock, Mar Place Cemetary; Solway Tide, 1685
Physical Dimensions
60x100 mm
Name of Monument
Wigtown Martyrs
Date of Creation of Monument
1859
Date of Completion or Dedication of Monument
1867
City of Monument
Stirling
Location within City
Ladies' Rock, Mar Place Cemetery
State/Province of Monument
Stirling
Country of Monument
Scotland
Description
A carte-de-viste photograph depicting the Wigtown Martyrs statue in Stirling, Scotland. Erected in 1859, the statue stands in Mar Place Cemetery and memorializes the two Margarets, Margaret Wilson and Margaret MacLachlan, both of whom were drowned by the Solway Tide in 1685.
School of Art/Architecture
Neoclassical Sculpture
Copyright
Original physical carte-de-viste is in the public domain. Digital copy scanned by Rod Library, ©2022 Rod Library, University of Northern Iowa.
Creative Commons License


This work is licensed under a Creative Commons Attribution-NonCommercial 4.0 International License