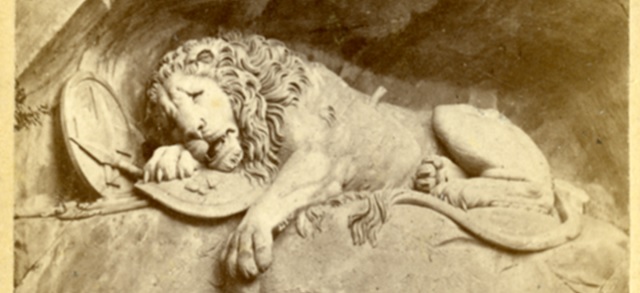 Architect/Sculptor of Monument
Harriet G. Hosmer
Preview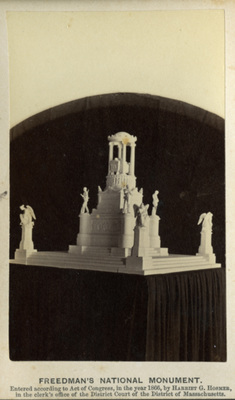 Keywords
Harriet Hosmer, Hosmer, Harriet, Sculpture, Monument, Freedmen, Freedman, Freedman's Monument, Reconstruction, Abraham Lincoln, Lincoln's Memorial, President Lincoln, unbuilt, Neoclassical, Emancipation, Lincoln, CVD, Freedmen's Memorial, carte-de-vista, Emancipation Memorial.
Physical Dimensions
H: 100 mm, W: 61 mm
Name of Monument
Freedman's National Monument (1865)
Date of Creation of Monument
1865
City of Monument
Washington, D.C
Location within City
The statue selected instead was erected in Lincoln Park in Washington D.C.
State/Province of Monument
District of Columbia
Country of Monument
United States of America
Description
This sculpture was designed as a Neoclassical Monument with a temple frame, including multiple levels and platforms, that encloses a sarcophagus with a effigy representing President Lincoln. The temple is surrounded by figures representing the stages of freedom for the emancipated African Americans and reliefs that depict moments from Lincoln's life as well as represent the idea of President Lincoln as the Savior of the Union as well as the Great Emancipator.
School of Art/Architecture
Neoclassical Architecture