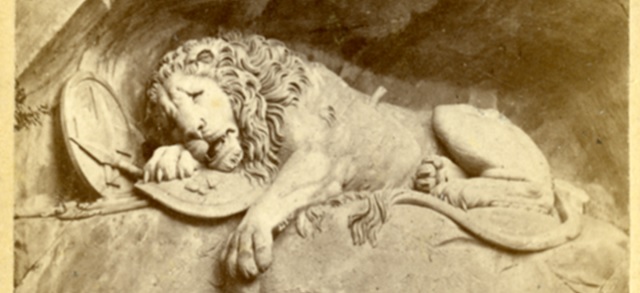 Architect/Sculptor of Monument
Hans Konrad Siegfried (Architect) Georg Ludwig Vogel (Inspired by)
Preview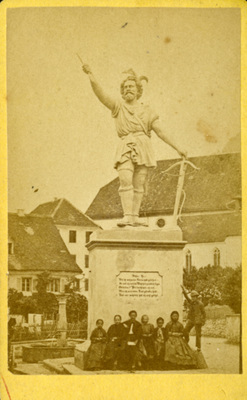 Keywords
William Tell, Wilhelm Tell, Statue of William Tell, Statue of Wilhelm Tell. Statues in Switzerland
Physical Dimensions
99mm x 62mm
Name of Monument
Wilhelm Tell
Date of Completion or Dedication of Monument
Spring 1860
Location within City
Tellgasse
State/Province of Monument
Canton of Uri
Country of Monument
Switzerland
Description
In Altdorf, Switzerland, this monument depicts Swiss folk hero William Tell with an arm resting on his crossbow and the other outstretched holding the arrow that famously shot the apple off his son's head. The location of the statue is supposedly where William Tell shot the apple for his freedom. It was designed and sculpted by Hans Konrad Siegfried and was inspired by the Tell Statue on top of the Eidgenössisches Freischiessen Triumphal Arch in Zürich (pictured to the right), home to the first and largest shooting festival.
School of Art/Architecture
Neoclassical Sculpture
Copyright
Original physical carte-de-visite is in the public domain. Digital copy scanned by Rod Library, ©2022 Rod Library, University of Northern Iowa.
Rights Advisory
Original print carte-de-visite card is in the public domain; U.S. and International copyright laws protect this digital object. Commercial use of this digital object is not permitted without prior permission of the copyright holder.
Creative Commons License


This work is licensed under a Creative Commons Attribution-NonCommercial 4.0 International License