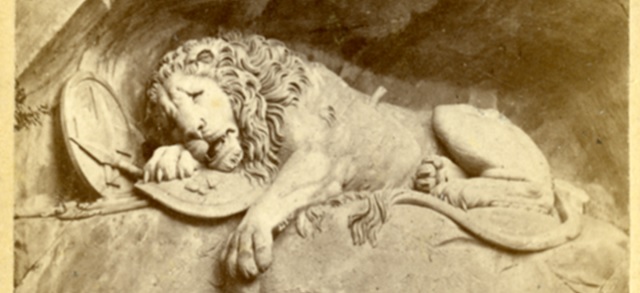 Architect/Sculptor of Monument
test
Outline of Content
Antique Photo Card Image ( carte-de-visite) - Located under download buttons
Re-edited Image - Located under Additional Files
Background Research - Located under Additional Files
Bibliography of Sources - Located under Additional Files
Preview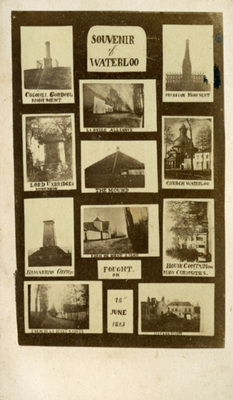 Keywords
Lion Mound Monument; Waterloo, Belgium; Battle of Waterloo, Belgium, 1815; Napoleonic Wars, 1800-1815; Battlefields; history -- Europe -- Western; cartes-de-visite (card photographs);
Date of Publication
1860-80
Name of Monument
Lion Mound, Waterloo, Belgium
Date of Creation of Monument
2022
Date of Completion or Dedication of Monument
2022
City of Monument
Waterloo
Location within City
test
State/Province of Monument
test
Country of Monument
Belgium
Description
A carte-de-visite historical photograph of the Lion's Mound, a large conical artificial hill commemorating the battlefield of Waterloo fought on June 18, 1815. The mound was ordered by King William I of the Netherlands and construction was begun in 1820 and completed in 1826. A statue on a lion standing upon a stone-block pedestal surmounts the hill. Jean-Louis Van Geel (1787-1852) sculpted the model lion.
School of Art/Architecture
Neoclassical Sculpture
Copyright
Original physical carte-de-visite is in the public domain. Digital copy scanned by Rod Library, ©2022 Rod Library, University of Northern Iowa.
Rights Advisory
Original print carte-de-visite card is in the public domain; U.S. and International copyright laws protect this digital object. Commercial use of this digital object is not permitted without prior permission of the copyright holder.
Creative Commons License


This work is licensed under a Creative Commons Attribution-NonCommercial 4.0 International License