Play Media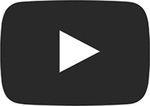 Click the link below to watch the associated video.
Click the blue "Download" button for the text document.
Availability
Open Access Graduate Research Paper
Keywords
Library orientation for teachers; Teachers--In-service training; Teacher-librarians; School librarians; School libraries;
Abstract
The purpose of this research project was to develop materials that could be used to orient teachers new to a school building to the roles and services of the teacher librarian, the resources he or she can provide, and the culture of collaboration. Research questions seeking resolution were the following: (1) What do teachers new to a school need to know in order to be able to collaborate with a teacher librarian and to be able to use the school library and all of its resources to effectively meet the academic needs of their students? (2) What practices are best for teacher librarians to employ when educating new teachers about the roles of teacher librarians and the resources available to the learning community? (3) How does a teacher librarian evaluate the effectiveness of instruction and training of teachers new to a school? Anecdotal data was collected from new teachers regarding the use of the school library and requests for services made to the teacher librarian. This data was used to determine the content of the inservice materials. A teacher survey was used to collect information from resident teachers to inform the content. The format of this research project, consisting of the inservice and the materials used during that inservice, was the result of the application of research findings reviewed in the literature review regarding effective inservice practices. The materials developed include a DVD, an anticipation guide, and a curriculum resource scavenger hunt to be used as part of the inservice training. Evaluation of the inservice's effectiveness was based on a second set of anecdotal data collected from new teachers about the nature of requests made to the school librarian and use of the school library.
Degree Name
Master of Arts
Department
Department of Curriculum and Instruction
Department
Division of School Library Studies
First Advisor
Karla Krueger
Object Description
1 PDF file (61 pages)
Copyright
©2008 Allison Emery
File Format
application/pdf
Recommended Citation
Emery, Allison, "School library orientation: Introducing teachers to the roles and services of teacher librarians" (2008). Graduate Research Papers. 25.
https://scholarworks.uni.edu/grp/25