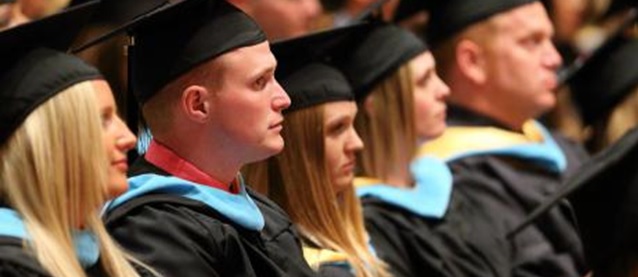 Availability
Open Access Thesis
Keywords
College students--Psychology; College students--Attitudes; Adventure travel--Psychological aspects;
Abstract
Full time students who attend break long collegiate outdoor recreation adventure trips receive multiple benefits from spending time with a small group of students out in nature. Coming home from these positive experiences may lead some individuals to negative feelings. Students may struggle to find the motivation needed to return to their previous schedule and match the demands of work that is expected of them. Very little is mentioned about the topic of post-trip emotion and motivation levels, even though an argument for vacation is to experience positive benefits that help not only the individual but also the workplace.
Research was gathered through mixed procedures through qualitative and quantitative methods. The qualitative procedures consisted of 9 conversational interviews with full time students who attended two break trips. Using grounded theory, codes and themes were discovered to address any common topics the students found important. The quantitative procedures consisted of four questionnaires containing two affect surveys that were distributed to 18 participants who attended one of four break trips.
Findings suggest that students experienced a similar overall feeling of sadness that was derived from other feelings of loss, disinterest, and confusion. Participants reported that reintegrating into school brings about challenges they had not experienced from other transitions from previous breaks. Individuals reported that both their emotions and motivations returned to normal levels by the end of the week of their return. The quantitative studies provided a trend in the decrease of negative feelings post-trip when compared to the control point taken before the trip.
The results can benefit both individuals and programs by providing insight on how full time college students transition. Through the experiences students found most memorable in their transition a few tips may help future trip participants. A need for reflection and a time to meet with their trip friends after the break became important to the participants. They noticed these occurrences helped alleviate the negative aspects of the transition into school. Proper preparation before the trip by individuals combined with reflection tools provided by the program may assist full time college students in a happier and fuller transition.
Degree Name
Master of Arts
Department
Department of Health, Recreation, and Community Services
First Advisor
Oksana Grybovych, Chair, Thesis Committee
Object Description
1 PDF file (xi, 202 pages)
Copyright
©2019 Nichole Crockford
File Format
application/pdf
Recommended Citation
Crockford, Nichole, "Post-trip blues: Full time college students' emotional and motivational post-trip transition from adventure break trips" (2019). Dissertations and Theses @ UNI. 959.
https://scholarworks.uni.edu/etd/959