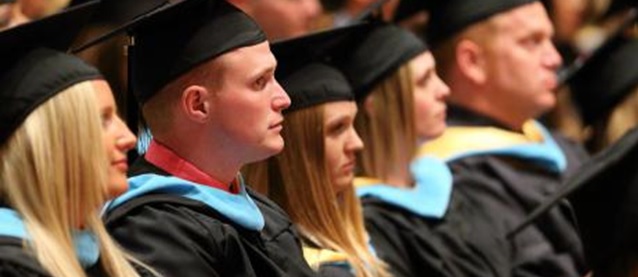 Availability
Open Access Dissertation
Keywords
High school seniors--Iowa--Case studies; High school seniors--Iowa--Attitudes; Rural schools--Iowa--Case studies;
Abstract
Rural Iowa high school graduates from districts enrolling fewer than 600 students are more likely than their more urban peers to be economically disadvantaged as measured by eligibility for free and reduced cost meals. They are also less likely to aspire to high levels of educational attainment. Over the last decade, the percentage of graduates from small, rural schools intending to pursue any postsecondary education or training has approached or exceeded the percentage in more urban districts. However, among rural graduates with postsecondary intentions, the ranks of those students planning to pursue a four-year degree or higher remain disproportionately thin.
This case study of seniors in one predominantly low-income rural Iowa district employed focus groups to gather seniors' perceptions regarding factors that influence their aspirations. Group and individual interviews conducted with parents and school personnel provided additional insights. The results illuminate the important role of rural culture and context in shaping students' sense of possibility and their plans for the future as well as ways in which rural values of place and connectedness collide with the national agenda of developing a competitive workforce ready for a global marketplace.
The findings suggest that participants: (a) value hard work, independence, responsibility, and relationships; (b) view education primarily as a means to becoming credentialed; (c) feel little pressure to pursue four year college degrees but believe their parents are supportive of at least some postsecondary education; (d) are not knowledgeable about choosing, gaining entrance to, and paying for a postsecondary option suited to their needs and interests; (e) rely heavily on college admissions counselors as the most important source for information about college selection and financial aid; (f) find their parents to be the most important source of support in considering their postsecondary options; and (g) have been offered few planned experiences at school designed to help them explore postsecondary options and understand the processes related to college selection, admissions, and financial aid.
Recommendations for additional research include comparative case studies of seniors in urban and rural settings and studies that would follow rural students throughout their senior year exploring how their perceptions change over time.
Degree Name
Doctor of Education
Department
Department of Educational Leadership, Counseling, and Postsecondary Education
First Advisor
David Else, Chair
Object Description
1 PDF file (viii, 182 pages)
Copyright
©2004 Louise Elizabeth Esveld
File Format
application/pdf
Recommended Citation
Esveld, Louise Elizabeth, "A case study of senior students' perceptions of factors that shape aspirations in one low-income rural Iowa high school" (2004). Dissertations and Theses @ UNI. 898.
https://scholarworks.uni.edu/etd/898