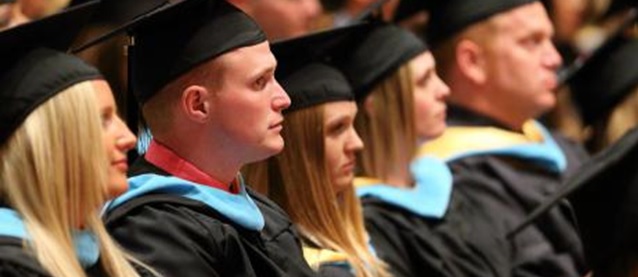 Availability
Open Access Dissertation
Keywords
Special education--Iowa; Teenagers with disabilities--Education (Secondary)--Iowa; Mainstreaming in education--Iowa;
Abstract
This descriptive study with exclusive focus on identified secondary special education programs in Iowa, investigated the interactions of administrators, general classroom and special education teachers to determine common administrative and instructional practices and behaviors within three characteristics -- Facilities Leadership, General Classroom Teaching Behavior, and Special Education Teaching Behavior. Directors of Special Education from six Iowa Area Education Agencies (AEAs) were asked to select five schools form their respective AEAs with exemplary secondary special education programs. From that initial population of 30 schools, 11 schools were selected to participate in this study.
A survey was administered to 354 secondary school personnel within these schools. The survey generated a Stages of Concern profile for administrators, general classroom teachers, and special education teachers. In addition, the frequency of occurrence of 35 administrative and instructional practices was assessed utilizing a three-point Likert-type scale. The mean, standard deviation, and variance of these responses were determined for administrators, counselors, general classroom and special education teachers. The 11 administrators of these schools were also interviewed concerning the structure and philosophy of their special education programs, and the extent of the involvement of parents, general classroom teachers, special education support staff and students in special education within their schools.
The behaviors and practices that comprised the facilitative leadership characteristic were, as a group, the most strongly supported in these 11 effective programs. Administrators attended all staffings and vigorously cultivated a string term relationship with their special education staff. Such an interactive reciprocal relationship was not evident, however, between the general and special education teachers surveyed. In addition, considerable disagreement was expressed among general and special education teachers as to the extent their administration provided such critical implementation supports as reduction of class loads with mainstreamed students, provision of inservice on special education topics, provision of release time for consultation between general and special education teachers, and the equitable assignment of nonteaching duties such as study hall to special education staff.
The Stages of Concern group profiles depicted a fairly similar pattern of concerns for administrators, general and special education teachers. The three groups each ranked personal and management concerns high in importance, signifying these groups had concerns about the demands of special education for students--of minimal importance, signifying general satisfaction with the impact of special education of students.
Definite disagreement occurred in the ranking of collaboration concerns. Special education teachers ranked collaboration a high priority item, while general classroom teachers indicated it to be of minimal importance. The impact of this on Iowa's Renews Service Delivery System (RSDS) plan was discussed with implications for pre-service and service training for all educators.
Degree Name
Doctor of Education
Department
Department of Educational Psychology and Foundations
First Advisor
Marlene Strathe, Faculty Advisor
Second Advisor
James E. Albrecht, Faculty Co-Advisor
Object Description
1 PDF file (ix, 253 pages)
Copyright
©1991 Robyn Lynn Moen Kramer
File Format
application/pdf
Recommended Citation
Kramer, Robyn Lynn Moen, "Effective secondary special education programs: Administrative and instructional practices in identified Iowa schools" (1991). Dissertations and Theses @ UNI. 837.
https://scholarworks.uni.edu/etd/837