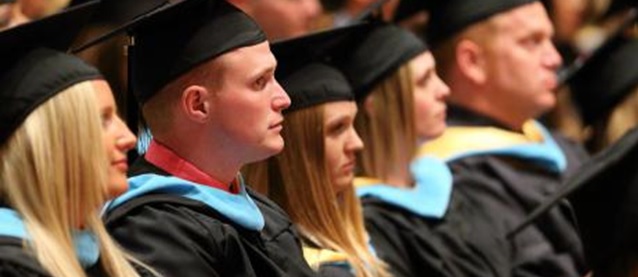 Availability
Open Access Dissertation
Keywords
Community college students--Iowa; Health occupations students--Iowa;
Abstract
The major purpose of this study was to investigate whether associate degree health occupation graduates perceived that the factors proposed in Dougherty's (1987) model on the continuance of education were valid. A second purpose was to profile selected characteristics of this population.
The sample consisted of licensed health care practitioners for whom an associate degree might be an entry level of preparation. The data were collected through the use of a questionnaire constructed to determine educational aspirations degree and to assess perceptions of the factors identified by Dougherty (1987). The data were analyzed using t tests and the chi-square test of independence.
Of the factors which were tested, the lack of financial aid was perceived to constitute a barrier to continuing education toward a baccalaureate degree. The vocational orientation of the associate degree, the appropriateness of the amount of credit awarded, difficulties in social integration, and adequateness of academic preparation were not perceived as barriers or as hindrances to continuation of education. Findings concerning the perceptions of a negative attitude by four year college/university officials, difficulty moving to another school, and availability of sufficient financial aid to continue were not significant at the 0.05 level.
A majority of associate degree graduates either had completed or planned to complete a baccalaureate degree with men and those age 25 or over at the time they received their associate degree more likely to have earned a baccalaureate than women or those under 25. Satisfaction with occupation was not associated with educational aspirations.
Degree Name
Doctor of Education
Department
Department of Curriculum and Instruction
First Advisor
Charles May (Co-advisor)
Second Advisor
Bruce Rogers (Co-advisor)
Object Description
1 PDF file (viii, 155 pages)
Copyright
©1993 Lawrence A. Dahl
File Format
application/pdf
Recommended Citation
Dahl, Lawrence A., "Educational aspirations and perceptions of health occupation graduates from community colleges" (1993). Dissertations and Theses @ UNI. 810.
https://scholarworks.uni.edu/etd/810