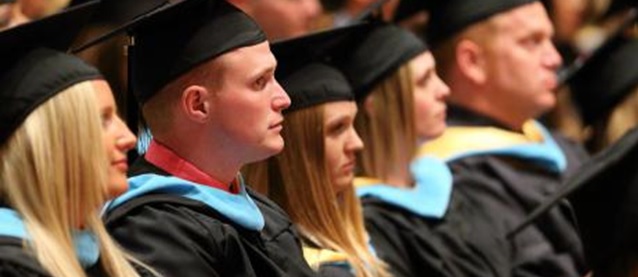 Availability
Open Access Dissertation
Keywords
Total quality management--United States; Technology--Study and teaching (Higher)--United States--Evaluation; Technical education--United States;
Abstract
Industry has often used a quality standard known as ISO 9000. No evidence has been located demonstrating the applicability of an industrial quality model to a singular academic department. The problem of this study was to determine if the guidelines for ISO 9004-2 could have been considered appropriate for Industrial Technology related programs and how they could have been used to indicate quality within such programs.
The purpose of this study was to seek knowledge relating the importance of ISO 9004-2 guidelines to audit and/or improve the quality management of Industrial Technology related departments at 4-year state regional universities. This information was sought by surveying the opinions of deans, chairs and faculties of Industrial Technology related programs at 4-year post-secondary institutions.
Limited response questions were asked to assist in determining the appropriateness of ISO 9004-2 guidelines to departments. Open questions were asked of participants to determine whether departments currently had systems in place to meet ISO 9004-2 guidelines, and if so, to determine what systems were in place.
Responses to the first 14 factors reflected strong agreement regarding the appropriateness of those factors to the management of their Industrial Technology Departments. However, the 15th factor identified by the researcher (the use of a statistical method to predict student success) rated well below the norm, and thus has been considered inappropriate for use in the management of Industrial Technology Departments.
Respondents also indicated reasons why they felt a factor was or was not important to the management of their department. These reactions have been listed as clearly as possible for the reader's review. Based on the results of the survey, about 34% of the respondents have in use the top rated 14 factors of ISO 9004-2, while about 28% of the respondents were developing these quality management systems, and approximately 32 % noted a need for the factors but did not have them in place yet. About 6% of the respondents felt no need for the guidelines of ISO 9004-2 in the management of their Industrial Technology Departments.
Degree Name
Doctor of Industrial Technology
Department
Department of Industrial Technology
First Advisor
Mohammad F. Fahmy, Advisor
Second Advisor
H. Stephan Egger, Co-Advisor
Object Description
1 PDF file (ix, 199 pages)
Copyright
©1995 Floyd L. Olsen
File Format
application/pdf
Recommended Citation
Olson, Floyd L., "Perceived importance of ISO 9000 factors as indicators of quality in industrial technology related programs at four-year state regional universities" (1995). Dissertations and Theses @ UNI. 795.
https://scholarworks.uni.edu/etd/795