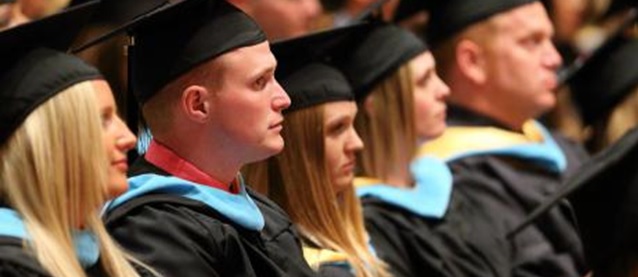 Availability
Open Access Dissertation
Keywords
Athletic trainers--Training of; Physical education and training--Study and teaching (Continuing education);
Abstract
This purpose of this study was to determine the self-perceived continuing education needs of Certified Athletic Trainers, the factors that affect those needs, and continuing education participation as well as preference for program format. A survey was developed using the domains and tasks depicted by the NATABOC's Role Delineation Study. Respondents rated the importance of their need for continuing education for each task within five domains: prevention of athletic injuries; recognition, evaluation and immediate care of athletic injuries; rehabilitation of athletic injuries; health care administration; and professional development and responsibility. The survey was sent to 2,000 randomly selected Certified Athletic Trainers. The return rate was 52% (n=1040). Statistical analysis included descriptive analysis of self- perceived continuing education needs of Athletic Trainers according to the five previously mentioned domains and preference for program format. Multiple regression and canonical correlation analysis were also performed to measure the extent that factors affect self-perceived continuing education needs as well as participation and preference for program format.
Athletic Trainers in this study generally saw "some need" amongst all of the domains. Rehabilitation of athletic injuries was indicated more often than other areas. Respondents indicated highest need for continuing education on the back and neck, followed by shoulder, head systemic illness, and abdominal injuries. Higher need was indicated on all anatomical areas than on any of the tasks pertaining to administration or professional development.
Gender proved to be a significant factor in determining the continuing education needs of athletic trainers when subjected to multiple regression. Professional isolation, employer support and employment setting were also significant factors. The results of this study indicated that cost and convenience factors outweighed the importance of content for athletic trainers with lower salaries, female athletic trainers and those athletic trainers employed in the high school and college settings. An overriding importance of economic factors in decisions regarding attendance was also evident. Athletic trainers in this study preferred conferences and seminars as a mode of instruction despite the high cost of those activities.
Degree Name
Doctor of Education
Department
Department of Health, Physical Education, and Leisure Services
First Advisor
Susann Doody, Chair
Object Description
1 PDF file (ix, 126 pages)
Copyright
©1998 Marchell Cupett Austin
File Format
application/pdf
Recommended Citation
Austin, Marchell Cupett, "Factors affecting the self-perceived continuing education needs of certified athletic trainers" (1998). Dissertations and Theses @ UNI. 772.
https://scholarworks.uni.edu/etd/772