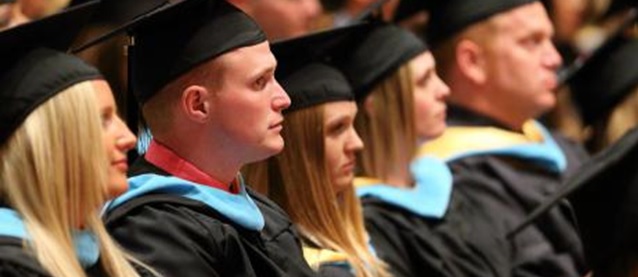 Availability
Open Access Dissertation
Keywords
Teacher educators--United States--Attitudes; Multicultural education--Study and teaching (Higher)--United States;
Abstract
It is well documented that while the student population is becoming more and more diverse, the teacher population remains mostly white, female, monolingual, and monocultural (Banks, 2001a; Darling-Hammond, 2002; Nieto, 2000a). Consequently, teacher education programs have the important role of addressing diversity throughout curriculum, field experiences and faculty recruitment.
The purpose of this qualitative research was to gain more understanding, from the teacher educators' perspectives, about the way diversity is being addressed at a Midwestern university by examining teacher educators' various methods of instruction, and their course materials, which focus on diversity issues and the needs of diverse learners. The case study methodology concentrated on three full-time, tenured professors from Special Education Department, who are teaching the same required course entitled "Meeting the Needs of Diverse Learners" for the preservice teachers. The primary strategies of data collection were individual interviews, class observations and the study of written documentation such as vitas, syllabi and extra materials used during the classes.
The cross-case analysis of the data was related, through the emergent themes, with the postmodern perspective. The results emphasized the benefits of using postmodernist aspects (such as knowledge construction, and local narratives and the proliferation of difference/the "Other") when teaching diversity issues with a strength-based approach within the curriculum and specific instructional practices for a transformative, meaning-making learning experience. Even with different approaches to teaching, all three professors linked their knowledge, beliefs, and values with the practicality of it, challenging students to use constant reflection in their learning experiences. The findings raised the issues of presumed neutrality in the classroom, and the possibility of renaming the course as "Recognizing the Strengths and Meeting the Needs of Diverse Learners." Among the further recommendations, the following were mentioned: more inter- and intra-departmental information, collaboration and dialogue regarding diversity; cross-curricular teaching and curriculum changes with the inclusion of field experiences in diverse classrooms; and faculty recruitment from diverse backgrounds. More research regarding how to teach a course on diversity issues was also recommended.
Degree Name
Doctor of Education
Department
Department of Curriculum and Instruction
First Advisor
Gregory Stefaniifn, Chair
Object Description
1 PDF file (ix, 240 pages)
Copyright
©2006 Alina Slapac
File Format
application/pdf
Recommended Citation
Slapac, Alina, "Addressing diversity: A case study of teacher educators' views and instructional practices at a Midwestern university" (2006). Dissertations and Theses @ UNI. 763.
https://scholarworks.uni.edu/etd/763