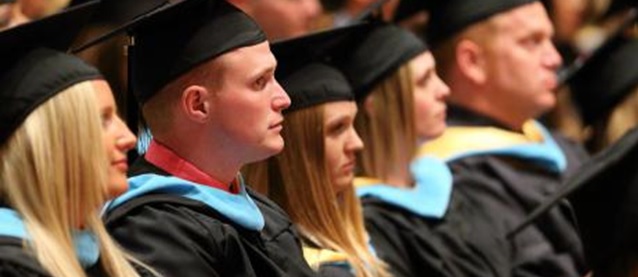 Award Winner
Recipient of the 1992 Outstanding Master's Thesis Award - First Place.
To go to the Graduate Student Award Recipients collection page, click here.
Availability
Open Access Thesis
Keywords
Pound, Ezra, 1885-1972. Cantos;
Abstract
Can poetry "make new" the world? Ezra Pound thought so. In "Cantico del Sole" he said: "The thought of what America would be like/ If the Classics had a wide circulation/ Troubles me in my sleep" (Personae 183). He came to write an 815 page poem called The Cantos in which he presents "fragments" drawn from the literature and documents of the past in an attempt to build a new world, "a paradiso terreste" (The Cantos 802). This may be seen as either a noble gesture or sheer egotism.
Pound once called The Cantos the "tale of the tribe" (Guide to Kulchur 194), and I believe this is so, particularly if one associates this statement with Allen Ginsberg's concerning The Cantos as a model of a mind, "like all our minds" (Ginsberg 14-16). But Pound was a Fascist and anti-Semite, was he not? This is what I think faces a reader of Pound: Perhaps the reader finds he is not so different from Pound, or any other "mind." Perhaps that is what is most disturbing. After all, do we not each wish to build our own little terrestrial paradise?
Degree Name
Master of Arts
Department
Department of English Language and Literature
First Advisor
Philip Furia, Outside Examiner, Thesis Committee, University of Minnesota
Object Description
1 PDF file (ix, 645 pages)
Copyright
©1991 Steven R. Gulick
File Format
application/pdf
Recommended Citation
Gulick, Steven R., ""Ego, scriptor cantilenae": The Cantos and Ezra Pound" (1991). Dissertations and Theses @ UNI. 753.
https://scholarworks.uni.edu/etd/753