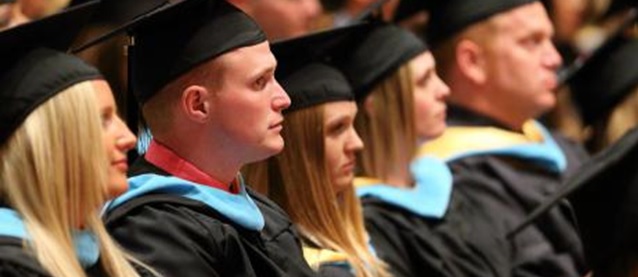 Availability
Open Access Dissertation
Keywords
Teacher's assistants--Certification; Teacher's assistants--Training of; Special education teachers;
Abstract
The problem of this research study was to delineate and synthesize the roles, responsibilities, skill level, and training background and needs of paraeducators working with students with special needs from a state that requires paraeducator certification and a state that does not require paraeducator certification. The five core areas of roles and responsibilities were: (a) instructional support, (b) behavior management, (c) diagnostic support, (d) classroom organization, and (e) personal care assistance from the special education paraeducator and the special education teacher who teams with the paraeducator. Very few differences existed between what paraeducators and their teachers felt were appropriate and not appropriate job responsibilities. Few differences existed between how paraeducators and their teachers felt the skill/comfort level of the paraeducators were at performing these tasks.
The training background and needs did demonstrate a marked difference between paraeducators in Iowa and Kansas, although all groups felt that the training received was sufficient. The perceived advantage of certification as a paraeducator was the skills and knowledge to fulfill the job responsibilities, although the perceived disadvantage of certification was no impact on salary, benefits, or job duties.
This study further delineated and synthesized the utilization of special education paraeducators as facilitated by supervising teachers and administrators with district policies and building procedures on employment, supervision, and evaluation for the same certified and non-certified paraeducators. Paraeducators had job titles and written job descriptions in both states, although Iowa had fewer districts with written job descriptions. Administrative structures were in place for evaluation, salary schedules, and contracts, with longevity playing a large role in pay scale placement. Kansas administrators were more likely to also use training and inservice for placement. Administrators and teachers were looking for paraeducators who had interpersonal skills and positive attitudes towards students with disabilities. Paraeducators started at the $5 to $7 an hour wage range and this also was the major reason for leaving the profession—poor salary and benefits. Very few policy and procedure differences were reported for the certified and non-certified paraeducator.
Degree Name
Doctor of Education
Department
Department of Educational Administration and Counseling
First Advisor
Robert Decker, Chair
Object Description
1 PDF file (xiii, 375 pages)
Copyright
©1999 Beverly Anne Plagge
File Format
application/pdf
Recommended Citation
Plagge, Beverly Anne, "Dimensions of roles, responsibilities, training background and needs, policies, and procedures for paraeducators dealing with students with special needs" (1999). Dissertations and Theses @ UNI. 752.
https://scholarworks.uni.edu/etd/752