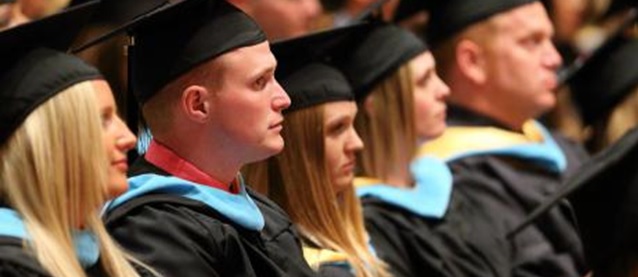 Availability
Open Access Dissertation
Keywords
Interactive television--Iowa; Interactive television--Taiwan; Distance education--Iowa; Distance education--Taiwan;
Abstract
The problem approached in this study was to compare the teaching methods, classroom management, attitudes, and demographics toward Interactive Television (ITV) classes, which were developed in the University of Northern Iowa (UNI) and National Kaohsiung Normal University (NKNU) ITV programs.
The data were collected from UNI and NKNU ITV teachers and remote site students. Two-way ANOVA and Chi-Square tests were used to identify the differences between the two programs. The significant results are noted.
Both schools' ITV teachers clearly identified the objectives of the courses, presented materials in an organized way; and, effectively employed visual teaching aids, summarizing techniques, overhead cameras, Presentation software (e.g., Power Point), tests, lectures, demonstrations, and assignment discussions. Some ITV teachers had not yet used World Wide Web (WWW), Power Point, Interactive Study Guide (ISG), tests, problem-solving simulations, small group discussions, demonstrations, and reviewing techniques. In both ITV programs, instructional materials were provided in a timely manner, interaction between sites was frequent, and appropriate pacing was conducted. The attitudes of all ITV teachers and students toward the ITV classes were positive, but they disliked some of the technical problems they encountered in production of the classes.
UNI ITV teachers used questioning techniques, problem-solving simulations, small-group discussion, and calling the student by name more effectively than the NKNU ITV teachers. UNI ITV students more actively participated than NKNU students did. UNI ITV teachers were more familiar with managing ITV sites than the NKNU ITV teachers. Communications between sites in NKNU ITV classes were more difficult than in UNI ITV classes. UNI ITV students liked that the ITV classes reduces their travel requirements. NKNU ITV students liked interaction. Many UNI ITV teachers attended ITV training sessions, but most NKNU ITV teachers had not been trained. Many UNI ITV participants were part-time graduate students, over 23 years old. In contrast, most participants of NKNU ITV program were full-time undergraduate students under 23 years of age.
Degree Name
Doctor of Industrial Technology
Department
Department of Industrial Technology
First Advisor
John T. Fecik, Chair
Second Advisor
Teresa J.K. Hall, Co-Chair
Object Description
1 PDF file (ix, 206 pages)
Copyright
©2000 Richard Shengmao Chang
File Format
application/pdf
Recommended Citation
Chang, Richard Shengmao, "An analysis of current instructional practices at selected universities utilizing interactive television technology" (2000). Dissertations and Theses @ UNI. 746.
https://scholarworks.uni.edu/etd/746