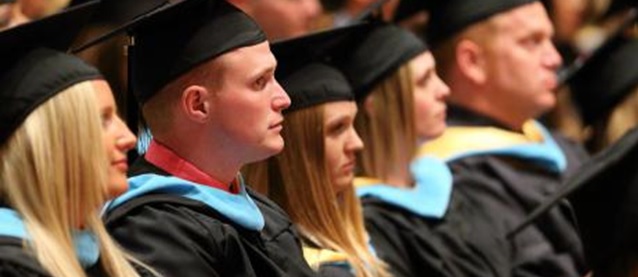 Availability
Open Access Dissertation
Keywords
Recreation--Management; Recreation leadership;
Abstract
This study examines specified goals park and recreation directors have previously determined are important for their organizations, and how those goals rank in importance in their present estimations, and how those goals rank in future importance. It compares a similar study of goals from 1983, and reports on changes in levels of importance from 1983 to 2008.
Directors' perceptions of goal importance of 2008 present levels and 2008 future levels were determined to be significantly different in 23 of 26 cases. Goals were grouped in four categories, (a) management/adaptation,/positional, having to do with management tasks, (b) groups served, those targeted populations, (c) services provided, services of varying kinds provided to other groups, organizations, and individuals, and (d) desired outcomes, those benefits or changes occurring as a result of participation. A factor analysis was performed which confirmed that grouping of goals in these four categories remains relevant. Goals were grouped and ranked in each of the four categories, and then ranked overall. Directors' perceptions of 2008 future levels of goal importance increased significantly over 2008 present levels in 23 of 26 cases. Changes in rank ordering of goals indicate potential shifts in priorities and attendant shifts in allocation of resources.
A comparison of 2008 present goals with 1983 future goals was performed. Significant changes in rank ordering of specific goals were discovered in 16 of 26 goals. Park and recreation directors' perceptions from 1983 to 2008 have moved from organizational concerns to concern for service to specific targeted groups. Children ranked as the top priority, with teens, seniors and adults all in the top ten rankings in 2008. Special needs populations and management activities goals fell in the rankings, as did programs for people with special needs. Programs for ethnic and cultural minorities rose slightly, but remained in the bottom ten.
A discussion of implications of these perceived priorities among park and recreation directors was conducted, with consideration of both survival and expansion of recreation programs considered. Recommendations for further study and an outline of a study agenda was made to improve the quality and relevance of goals studies overall.
Degree Name
Doctor of Education
Department
School of Health, Physical Education, and Leisure Services
First Advisor
Christopher R. Edginton, Chair
Second Advisor
Samuel V. Lankford, Co-Chair
Object Description
1 PDF file (iv, 139 pages)
Copyright
©2008 Daniel Archie Wheeler
File Format
application/pdf
Recommended Citation
Wheeler, Daniel Archie, "Perspectives of change: Municipal park and recreation directors perceptions of the importance of specified organizational goals 1983–2008" (2008). Dissertations and Theses @ UNI. 732.
https://scholarworks.uni.edu/etd/732