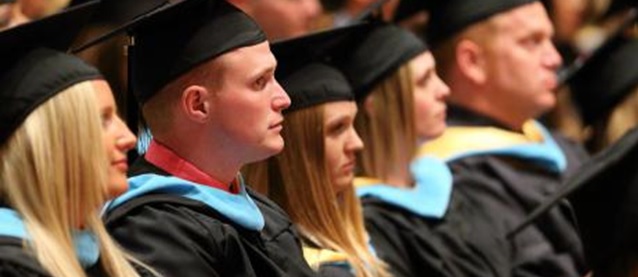 Availability
Open Access Dissertation
Keywords
Wartburg College--History; Wartburg College--Faculty; Women college teachers--Iowa--Case studies;
Abstract
The purpose of this study was to investigate the hiring and inclusion of women faculty members in private higher education, using Wartburg College as a case study. This study identified and described the educational policies and procedures at Wartburg from 1914 to 1945 related to the hiring of women faculty at Wartburg College.
While the history of women in higher education is well-chronicled, much less is written on the impetus and motivation for hiring women faculty and their impact on the institutions themselves. This dissertation adds to that specific body of knowledge.
Three research questions were investigated in this study:
What were the factors that led Wartburg's administration to hire the first women faculty members?
What were the roles of women faculty at Wartburg?
How did the presence of women faculty impact Wartburg? Data were gathered through historical documents, literature searches, and 22 personal interviews.
The principle findings of this study were: (a) Wartburg's development mirrored women's increased participation in higher education in the United States, (b) women faculty provided a valuable economic resource in Wartburg's frequent financial crises, (c) women faculty expanded the curriculum to add support to the College's decision to become a four-year liberal arts college, and (d) women faculty enhanced the quality of campus life for students tempering the intellectual climate with the personal and emotional.
Degree Name
Doctor of Education
Department
Department of Curriculum and Instruction
First Advisor
Greg Stefanich, Faculty Advisor
Object Description
1 PDF file (iv, 191 pages)
Copyright
©2002 Susan Kosche Vallem
File Format
application/pdf
Recommended Citation
Vallem, Susan Kosche, "In their footsteps: Women faculty of Wartburg College 1914–1945" (2002). Dissertations and Theses @ UNI. 712.
https://scholarworks.uni.edu/etd/712