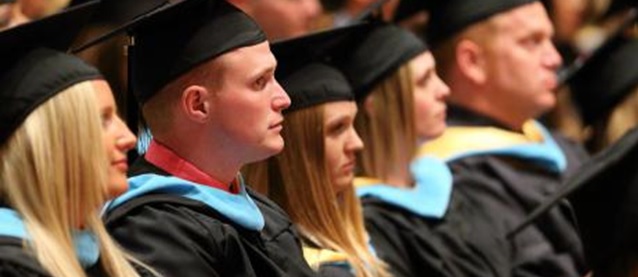 Award Winner
Recipient of the 1994 Outstanding Master's Thesis Award - Second Place.
To go to the Graduate Student Award Recipients collection page, click here.
Availability
Open Access Thesis
Keywords
Environmental sciences—Philosophy; Kant, Immanuel, 1724-1804; Leopold, Aldo, 1886-1948--Philosophy;
Abstract
This thesis is a response to Aldo Leopold's 1949 call for a new, wholistic environmental ethic. Leopold's call stemmed from his concern over the increasing degradation of the environment as a result of a utilitarian approach which judges nature as good only insofar as it is good for human economic and recreational benefit. This thesis is aimed at the development of a wholistic, non-utilitarian environmental ethic grounded in the philosophy. of Immanuel Kant. The thesis begins with a brief review of the utilitarian environmental ethic which Leopold opposed and some of the consequences it has wrought in the natural world. It then examines some of the alternative environmental ethics which have already been proposed and their shortcomings. These new, alternative environmental ethics generally fall into one of three categories: neoutilitarianism, animal rights, and eco-feminism. I next undertake an examination of Immanuel Kant's philosophy as it concerns theory of knowledge, moral theory, teleological judgments of nature, and aesthetic judgment. Kant's theory of knowledge leads us to a view of nature, as an organized system, and human beings, as distinct individuals, as mutually dependent. Kant's moral theory argues that human biological life ought to be subordinated to human moral life. Also Kant's moral theory, applied to private action, requires a critical thought process. This same critical thought process is engendered when his moral theory is applied to public action. Kant's theory of teleological judgment regarding nature leads us to a view of nature as a system of ends directed towards the establishment of a "realm of ends," a moral world community. Kant's aesthetic theory saves nature, as natural beauty, from appropriative human claims. Just as our sensible nature ought to be subordinate to our moral nature, so too our approach to nature as useful ought to be subordinate to our approach to nature as beautiful. Kantian philosophy results in a number of duties on the part of human beings as moral beings towards nature. We have a duty to preserve nature as a changing, balanced diversity~ We have a duty to treat the non-human parts of nature as components of a systemic whole. How these duties ought to be fulfilled will be affected by contextual factors, and ought to be decided through public discourse.
Department
Department of Philosophy and World Religions
First Advisor
William W. Clohesy, Chair, Thesis Committee
Object Description
1 PDF file (v, 132 pages)
Copyright
©1992 Sally Nelson Wiedmann
File Format
application/pdf
Recommended Citation
Wiedmann, Sally Nelson, "Towards the development of a Kantian environmental ethic" (1992). Dissertations and Theses @ UNI. 692.
https://scholarworks.uni.edu/etd/692