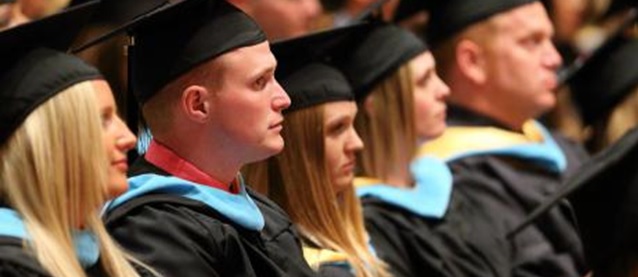 Award Winner
Recipient of the 1997 Outstanding Master's Thesis Award - Third Place.
To go to the Graduate Student Award Recipients collection page, click here.
Availability
Open Access Thesis
Keywords
Medical cooperation; Nurse and patient; Nurses--Attitudes;
Abstract
Healthcare organizations face increasing demands to provide the most efficient and economical care possible. Emerging patient care delivery systems require that front-line RNs take on a broader scope of responsibility for patient care, particularly in the area of delegation. Research identifies that staff RNs experience much difficulty in delegating patient care (Conger, 1993; Hansten & Washburn, 1994). The purpose of this study was to explore RN and LPN perceptions of front-line delegation in their working relationships. In particular, the study sought to: (a) determine how changing roles of RNs and LPNs influenced front-line delegation; (b) answer how RNs viewed front-line delegation in comparison to LPNs; and (c) identify barriers to front-line delegation. The research was a qualitative study utilizing an open-ended interview guide to interview 4 non-managerial RNs and 4 LPNs who worked in a midwestern, mid-sized private hospital. Individual, one hour interviews were audio-taped and transcribed. Data analyses were conducted using the constant comparison technique to record, code, and analyze data. Symbolic interactionism provided a theoretical framework for conducting the study. Results indicate that (a) nursing role changes continued to influence front-line delegation over one year after the hospital's implementation of a new patient care delivery system; (b) RN s and LPNs shared similar perceptions of delegation, including perceived barriers to delegation; and (c) RNs tended to learn delegation skills from vicarious role modeling rather than formal training.
Degree Name
Master of Arts
Department
School of Health, Physical Education, and Leisure Services
First Advisor
Debra Jordan, Chair, Thesis Committee
Object Description
1 PDF file (VII, 74 pages)
Copyright
©1996 Martha E. Colwell
File Format
application/pdf
Recommended Citation
Colwell, Martha E., "RN and LPN perceptions of front-line delegation" (1996). Dissertations and Theses @ UNI. 667.
https://scholarworks.uni.edu/etd/667