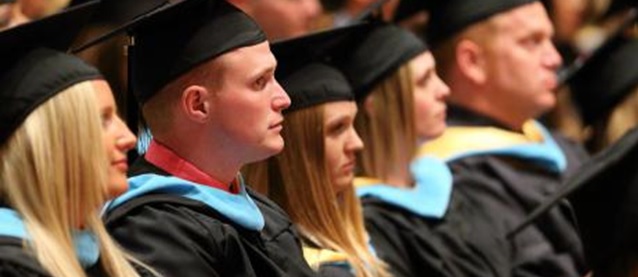 Award Winner
Recipient of the 1998 Outstanding Master's Thesis Award - First Place.
To go to the Graduate Student Award Recipients collection page, click here.
Availability
Open Access Thesis
Keywords
Ibuprofen--Physiological effect; Muscles--Wounds and injuries;
Abstract
This study was designed to investigate whether the ingestion of ibuprofen prior to or after a 30-min bout of downhill (-10%) treadmill running would result in reduced sensation of soreness. A secondary purpose was to investigate whether ibuprofen would augment the diminished muscle performance following downhill running. Subject consisted of 21 males (age= 20.3 ± 1.7 years; weight= 77.4 ± 7.8 kg). Each subject was randomly assigned to either a control group, a prophylactic group which received 600 mg of ibuprofen 1 hour prior to the 30-min treadmill run and (200 mg every 3 hr postexercise up to 24 hours), or a therapeutic group which ingested 600 mg of ibuprofen at 24-hours postexercise and (200 mg every 3 hr till 48-hr postexercise). Multivariate ANOVA with a repeated measure revealed no significant difference in muscle soreness measures at preexercise, 0-hr, 24-hr, and 48-hr postexercise between the control, prophylactic, or therapeutic groups. Also, there were no differences between groups for vertical jump, fatigue index, maximal anaerobic power, or work capacity at any of the post-exercise testing times. Based on these results, the effectiveness of ibuprofen in regressing exercise-induced soreness or diminished muscle performance is doubtful.
Degree Name
Master of Arts
Department
School of Health, Physical Education, and Leisure Services
First Advisor
F. Kolkhorst, Chair, Thesis Committee
Object Description
1 PDF file (vi, 74 pages)
Copyright
©1996 Atta Kofi Osei
File Format
application/pdf
Recommended Citation
Osei, Atta Kofi, "The effects of ibuprofen on exercise-induced muscle soreness and performance" (1996). Dissertations and Theses @ UNI. 657.
https://scholarworks.uni.edu/etd/657