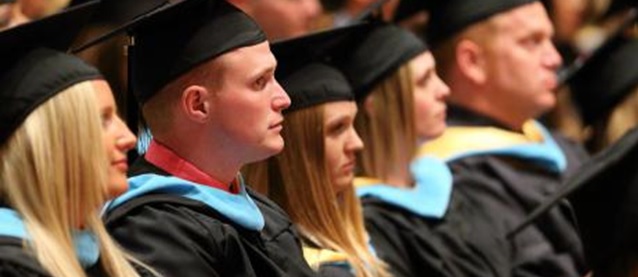 Award Winner
Recipient of the 2000 Outstanding Master's Thesis Award - Third Place.
To go to the Graduate Student Award Recipients collection page, click here.
Availability
Open Access Thesis
Keywords
United States--Economic conditions--1865-1918; Coxey's army; Kelley, Charles T.;
Abstract
Decades before the 1930s, or the period most Americans refer to as the Great Depression, the United States suffered through one of the worst economic crises in national history. While not as devastating nor as prolonged as the economic disaster that affected the United States in the 1930s, the depression that gripped the nation from 1893 to 1897 forced millions out of work. The Commonweal of Christ, more commonly known as the industrial army movement of 1894, offered one solution to the nation's crippling unemployment problem. Crusade founder Jacob S. Coxey planned to lead the nation's unemployed and discontented into Washington, D. C., where the massive "petition in boots" would lobby Congress for the creation of a national public works relief system.
The largest Commonweal contingent, known as Kelley's Army, originated in California and spent nearly one month in Iowa during the spring of 1894. Named for its leader, Charles T. Kelley, the group marched from Council Bluffs to Des Moines and rafted down the Des Moines River before leaving the state for Missouri. While in Iowa, Kelley's Army aroused a fascinating combination of apprehension, sympathy, loathing, curiosity, and fear in the Iowa populace.
Unfortunately for Kelley, Coxey, and other industrial army participants, their efforts to convince Congress and the American people of the need for a federally funded work relief program ultimately failed. Despite this failure, the Commonweal movement did challenge long-held beliefs about the relationship between unemployment and the nation's economic health. The crusade also generated questions and debates over traditional concepts of individual responsibility and the role of government in American society.
This thesis makes several contributions to the history of the industrial army movement. Specifically, it contributes to the traditional narrative of Kelley's Army and its travels in Iowa while focusing on the response by Iowans to the presence of the contingent in their state and communities. In addition, this work also provides information about army leader and activist Charles Kelley and his life after the failed industrial army movement of 1894.
Department
Department of History
First Advisor
John Johnson, advisor
Object Description
1 PDF file (iv, 121 pages)
Copyright
©1999 Ryan Sprau
File Format
application/pdf
Recommended Citation
Sprau, Ryan James, "The Commonweal in the heartland: Charles T. Kelly and Iowa's industrial army" (1999). Dissertations and Theses @ UNI. 653.
https://scholarworks.uni.edu/etd/653