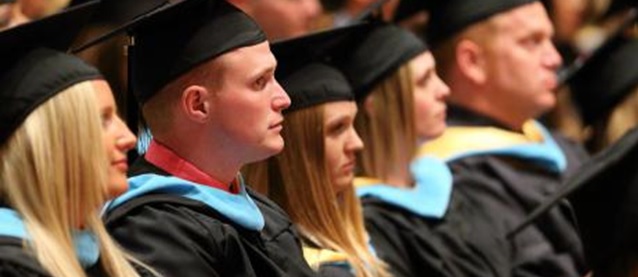 Availability
Open Access Dissertation
Keywords
School superintendents--Workload--Iowa--Case studies; Sharing--Iowa--Case studies;
Abstract
The combination of declining enrollment and diminishing resources continues to pressure school leaders to make difficult choices; for an increasing number of districts one answer to this dilemma is to share a superintendent with a neighboring district. Research conducted by Decker, Talbot, and McCumsey (1990, 1991) showed that while potential financial benefits do exist to this type of organizational structure, this decision also comes with some cautionary concerns that must be considered. The purpose of this study was to provide additional information about shared superintendents to school districts that are considering moving to this kind of executive leader format. Specifically, this study focused on how leadership positions in the districts where shared superintendents have been employed are impacted by the structure of a shared executive leader.
The methodology used for this purpose was a case study approach in which the leaders in four districts representing two sharing situations were interviewed. Five research questions framed this study: (1) What are the motives for the decision by districts to share superintendents? (2) Do shared superintendents face similar challenges as their counterparts from 20 years ago? (3) Have the lessons learned from the prior research been heeded over the last two decades? (4) Are there any new challenges facing superintendents today? and (5) What impact on the roles of district leaders, if any, has resulted from the decision to share a superintendent? Data was analyzed using the Constant Comparative Method as outlined by Lincoln and Guba (1985) in their text Naturalistic Inquiry.
Within the limits of this study, the following conclusions were reached: (1) The impact of a district's decision to share a superintendent can be positive on the leaders of both districts, (2) The challenges of the past to district leadership in a shared superintendent environment have been addressed, (3) Shared superintendent arrangements can be long lasting when the motivation to share extends beyond the financial, (4) The shared superintendent arrangement does not have to impede the superintendent in his or her role as an instructional leader and can promote work as a manager, (5) A shared superintendent arrangement is recommended for consideration with certain job-specific caveats, and (6) Specific abilities and skills are necessary for the success of a shared superintendent arrangement.
Degree Name
Doctor of Education
Department
Department of Educational Leadership, Counseling, and Postsecondary Education
First Advisor
Robert Decker, Chair
Object Description
1 PDF file (xi, 224 pages)
Copyright
©2011 Roark Ronald Horn
File Format
application/pdf
Recommended Citation
Horn, Roark Ronald, "Shared superintendency in Iowa: An investigation of organizational perceptions of leaders in districts that employ a shared superintendent" (2011). Dissertations and Theses @ UNI. 635.
https://scholarworks.uni.edu/etd/635