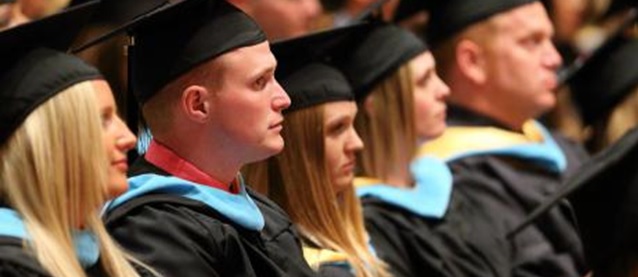 Availability
Open Access Dissertation
Keywords
University of Northern Iowa--Graduate students--Attitudes; Web-based instruction--Public opinion; Graduate students--Iowa--Cedar Falls--Attitudes;
Abstract
The purpose of this study was to investigate graduate students' perceptions of online education. Online learning has grown tremendously over the past several years and has made learning and teaching opportunities more available to many people throughout the world. As an increased number of higher education institutions use online education as a means of delivering courses and programs, educational researchers have been working tirelessly to uncover and delineate the factors that facilitate and enhance success in online learning. One major factor that researchers (e.g., Pérez Cereijo, 2006) have established as a predictor of success is students' perceptions of online learning. Hence, understanding how learners perceive the online learning environment could assist course designers in developing effective online learning experiences.
A qualitative, in-depth exploratory case study approach, with limited quantitative data, was used to investigate a group of graduate students' perceptions of an online learning environment of a specific course, the factors which motivate them, and their sense of community in this environment. Data was collected using an online survey, personal interviews, online course interaction observations, and e-mail follow-up questions designed to address the research questions.
Results showed evidence that most participants were satisfied with their online experience, and that they were self-regulated and self-motivated learners. The findings also indicated that the lack of social connection may decrease participants' levels of satisfaction of their online learning experience, impact their desire to ask for help from other class members, and lead to a weak sense of being connected in a learning community. The findings also showed that the common concerns in this online learning environment were a sense of social connection and using technology to enhance connection in online learning. Based on the results of the study, the researcher provides the online instructional designers and instructors with some recommendations to engage online learners in active learning communities.
Degree Name
Doctor of Education
Department
Department of Curriculum and Instruction
First Advisor
Radhi Al-Mabuk, Chair
Object Description
1 PDF file (vii, 208 pages)
Copyright
©2009 Hou Chun Kuong
File Format
application/pdf
Recommended Citation
Kuong, Hou Chun, "An exploratory case study of students' perceptions of online graduate education" (2009). Dissertations and Theses @ UNI. 627.
https://scholarworks.uni.edu/etd/627