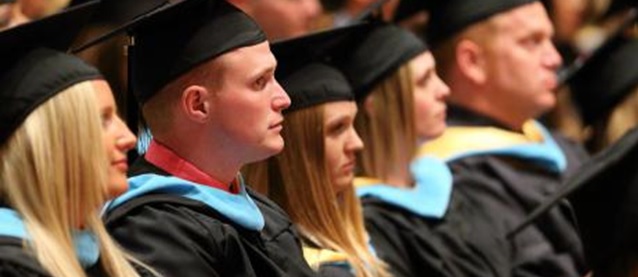 Availability
Open Access Dissertation
Keywords
Resident assistants (Dormitories)--Training of--Iowa--Cedar Falls; Resident assistants (Dormitories)--Training of--Wisconsin--La Crosse; College students--Iowa--Cedar Falls--Conduct of life; College students--Wisconsin--La Crosse--Conduct of life; University of Northern Iowa--Students' University of Wisconsin-La Crosse--Students;
Abstract
Resident assistants perform various functions and serve students in many aspects during their time in university residence halls, with one of their central responsibilities being to encourage student development. This study examined the use of student development by resident assistants and its relation to supervisor knowledge and use of student development theory.
Informal conversational interviews were conducted with three Residence Life Coordinators at the University of Northern Iowa and three Hall Directors at the University of Wisconsin-La Crosse. Between two and five of the resident assistants supervised by these individuals were also interviewed.
Results indicate that while resident assistants may be aware of student growth and development, they are not aware of specific student development theories. In addition, it is unclear whether resident assistants utilize student development theory or whether they merely utilize concepts of growth and development. No relationship existed between resident assistants' awareness of student development and their supervisor's knowledge or use. Finally, while much of the style or relationship between the RA and the supervisor can be attributed to the supervisor, the academic preparation of the supervisor played no role.
Recommendations for practice include refresher courses in student development for professional staff members. Next, supervisors of resident assistants should utilize more intentional discussions about student development theory. Student development theory should also be utilized more intentionally by professionals. Next, the profession must return to a focus on student development theory either in professional journals or at conferences. Finally, training should be provided so that theory can be in the background knowledge of all RAs.
Limitations included only two schools in the sample, a lower number of resident assistant participants in three out of the six staffs, the role that the researcher plays at one of the campuses involved in the study, and gender limitations at both schools.
Recommendations for future research include replication with a larger number of locations and participants. Additionally, other research methods outside of interviews could be utilized. Finally, the entire field of student affairs should be researched to determine exactly how student development theory is incorporated into student staff members.
Degree Name
Doctor of Education
Department
Department of Educational Leadership and Postsecondary Education
First Advisor
Michael Waggoner, Committee Chair
Object Description
1 PDF file (vi, 130 pages)
Copyright
©2011 David Michael Schmid
File Format
application/pdf
Recommended Citation
Schmid, David Michael, "Resident assistant use of student development theory and its relation to supervisor knowledge and use" (2011). Dissertations and Theses @ UNI. 617.
https://scholarworks.uni.edu/etd/617