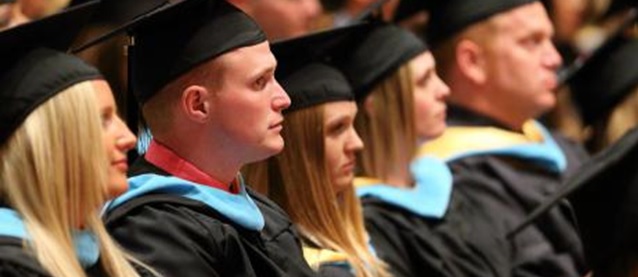 Award Winner
Recipient of the 2003 Outstanding Master's Thesis Award - First Place.
To go to the Graduate Student Award Recipients collection page, click here.
Availability
Open Access Thesis
Keywords
Arthur, King--In literature; European literature—Renaissance, 1450-1600; Spenser, Edmund, 1552?-1599. Faerie queene; Drayton, Michael, 1563-1631; Johnson, Richard, 1573-1659? Tom a Lincoln;
Abstract
Contrary to the commonly held view that the English Renaissance abandoned the realm of Arthuriana as an inspiration for literary and other cultural texts, I demonstrate in my thesis that Arthurian texts from this period took on new forms and shifted their focus. Although a decline in the overall amount of Arthuriana produced during the Renaissance occurred, as opposed to the Middle Ages, interest in Arthur certainly did not die out. When comparing the amount of Arthuriana of the Middle Ages to that of the Renaissance, it is necessary to remember that the Middle Ages covered nearly a millennium, whereas the Renaissance barely lasted two hundred years. Writers of the Renaissance were still interested in both the literary and the historical Arthur, but they chose to define and present Arthur and the Arthurian legend through the framework of the social, cultural, political, and religious ideologies of their own lifetimes. To provide a better understanding of Arthurian Renaissance texts, I shall first explore the context in which they were written. Whether Arthur is portrayed in historical, political, fictional, dramatic, poetic, or religious texts, each text is directly related to various cultural contexts of this period. The first text I will examine is Edmund Spenser's famous Faerie Queene, an unfinished epic-length poem written to glorify Queen Elizabeth and first published in part in 1590. I will read The Faerie Queene as an example of poetic Arthuriana calling upon components of the traditional Arthurian legend while at the same time creating a new Arthurian legend. The second text I have chosen is Michael Drayton's Poly-Olbion. Published in I 613, the Poly-Olbion combines poetry, history, and topography into a unique patriotic epic. I will analyze this text as an example of an historiographical text with Arthurian inclusions. Finally, I will explore the recently discovered anonymous Jacobean play Tom a Lincoln, (written between 1611 and 1619), an Arthurian Renaissance text that reinterprets the traditional Arthurian legend through its negative critical commentary on the aristocracy of Elizabethan and Jacobean England. My analysis of these three texts will be conducted in four stages. First, I will explore how these texts are situated within English literary history, particularly within Arthurian literary history. Secondly, I will examine those social, cultural, political, and religious aspects of the Renaissance which influenced the texts, specifically in their portrayal of Arthur and other major elements of the Arthurian legend. In addition, I shall examine these texts in light of the still-raging controversy over the historicity of Arthur, noting how this controversy affected each author's choice and manner of portraying Arthur in his text. Finally I will suggest how Spenser, Drayton, and the author of Tom a Lincoln accepted or rejected the social, cultural, political, and religious institutions of the Renaissance through The Faerie Queene, the Poly-Olbion, and Tom a Lincoln, respectively. By exploring these three texts, I not only wish to explore, to as great a degree as possible, what the authors' intentions were as they wrote their texts, but also to suggest how social, cultural, political, and religious facets of the Renaissance influenced and were reflected in Arthurian literature.
Degree Name
Master of Arts
Department
Department of English Language and Liturature
First Advisor
Richard Utz, Thesis Committee Chair
Object Description
1 PDF file (v, 98 pages)
Copyright
©2002 Crystal Stallman
File Format
application/pdf
Recommended Citation
Stallman, Crystal, ""Good stuff for wise men to laugh at or honest men to take pleasure at": The Arthurian tradition during the Renaissance" (2002). Dissertations and Theses @ UNI. 594.
https://scholarworks.uni.edu/etd/594