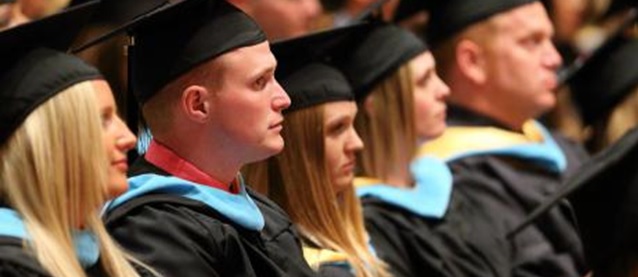 Award Winner
Recipient of the 2011 Outstanding Master's Thesis Award - Third Place.
To go to the Graduate Student Award Recipients collection page, click here.
Availability
Open Access Thesis
Keywords
English language--Dialects; Discrimination in language;
Abstract
Research has shown that Americans rate non-accented English speakers more favorably than accented English speakers (e.g., Cargile & Giles, 1997; Frumkin, 2007); however this is not always the case ( e.g., Cargile, 2000; Singer & Eder, 1988). Other factors may be involved when people are processing other people's messages. One motivating factor may be the extent to which people like to think, or have a high need for cognition (NCS; Cacioppo & Petty, 1982). As call center jobs continue to be outsourced to other countries such as India, it is important to ascertain how people with varying degrees of motivation to think evaluate people with Indian-accented English. This study examined whether evaluations of this accent may be moderated by individual differences in NCS (Cacioppo & Petty, 1982) and argument strength, using the elaboration likelihood model (Petty & Cacioppo, 1986). It was hypothesized that people with low NCS would use the Indian-accent as a negative peripheral cue and evaluate an Indian-accented sales pitch more negatively than a Midwestern-accented one, regardless of argument strength, and that people with high NCS would evaluate a sales pitch with strong arguments more positively than one with weak arguments, regardless of accent. Community members listened to 1 of 16 different sales pitches recorded by 2 male and 2 female Midwestern Americans and 2 male and 2 female natives of India and reported their evaluations. People with low NCS were affected by accent type as expected, giving more negative evaluations of sales pitches read by people with Indian accents. They also evaluated pitches with weak arguments more negatively than those with strong arguments. On the other hand, people with high NCS did not differentiate their evaluations by accent type or argument strength. Message evaluation was more strongly related to intentions to buy solar panels than were attitudes toward solar panels. These results suggest that the recent trends of outsourcing call centers to foreign countries may have a negative effect on consumers' purchase decisions.
Degree Name
Master of Arts
Department
Department of Psychology
First Advisor
Helen C. Harton, Chair, Thesis Committee
Object Description
1 PDF file (vii, 73 pages)
Copyright
©2009 Duoc V. Nguyen
File Format
application/pdf
Recommended Citation
Nguyen, Duoc V., "The effects of Indian-accented English and need for cognition on message evaluation: A field study" (2009). Dissertations and Theses @ UNI. 555.
https://scholarworks.uni.edu/etd/555