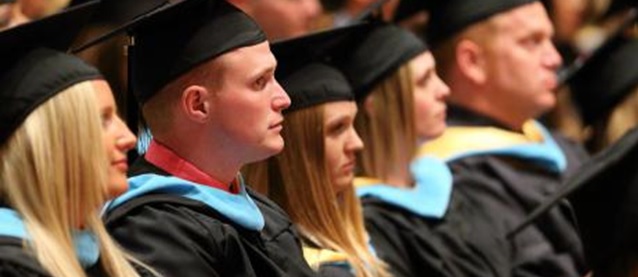 Award Winner
Recipient of the 2014 Outstanding Master's Thesis Award - First Place.
To go to the Graduate Student Award Recipients collection page, click here.
Availability
Open Access Thesis
Keywords
Employee loyalty;
Abstract
This thesis studied organizational dissent through the lens of loyalty in order to examine the nuanced motivations of employees' choices to dissent. The goal of this work was to approach loyalty as a nuanced concept that provides a foundational motivation for employees' dissent. In order to understand the contextualized experience of dissent, I conducted individual interviews with 17 employees in the radiology department of a healthcare organization. I adopted a grounded theory approach to data analysis, yielding a series of major findings. First, participants described their loyalties in the workplace as multiple and involving four distinct dimensions: organizational loyalty, coworker loyalty, patient loyalty, and personal loyalty. Participants also acknowledged that their multiple loyalties sometimes cross paths. Thus, employees continuously weigh their loyalties in their decisions to speak up or remain silent. In addition, I found that employees' dissent experiences were deeply related to loyalty. When discussing the perceptions of others' dissent, their actions were deemed loyal or disloyal based on the personality of the dissenter and the motivation for the dissent (e.g., patient concerns yield loyal dissent; personal concerns yield disloyal dissent). In comparison, participants described their own actions of dissent as being motivated by multiple nuanced loyalties. Employees always defended their own actions of dissent as loyal, regardless of the motivating loyalty ( e.g., personal concerns may be just as loyalty as patient concerns). All of these findings reflect the broader cultural understanding of both loyalty and dissent within the organization. I found that both macro level (top leaders') attitudes toward dissent and micro level (direct supervisors') attitudes toward dissent influenced the employees' perceptions of loyalty and likelihood of dissenting. Ultimately, this work contributes to the scholarly discussion of dissent by exploring the nuanced motivations of dissent and the influence of loyalty on dissent. In addition, the dimensions of loyalty framework proposed in this thesis contributes to the theoretical and practical discussions of loyalty by suggesting that loyalties are multiple and significantly influence communication decisions in the workplace.
Degree Name
Master of Arts
Department
Department of Communication Studies
First Advisor
Jayne Morgan, Chair, Thesis Committee
Object Description
1 PDF file (vii, 109 pages)
Copyright
©2013 Katelyn L. Santy
File Format
application/pdf
Recommended Citation
Santy, Katelyn L., "Where loyalties lie: A study of workplace dissent through the lens of loyalty" (2013). Dissertations and Theses @ UNI. 544.
https://scholarworks.uni.edu/etd/544