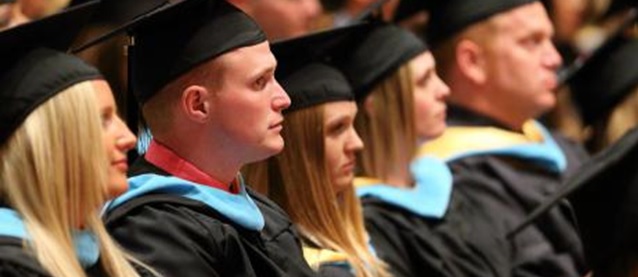 Availability
Dissertation (UNI Access Only)
Keywords
School improvement programs--Middle West; Low-performing schools--Middle West; Educational leadership--Middle West;
Abstract
Midwestern Community School District in 2010 was determined as having four schools meeting the criteria of persistently low achieving. After the first round of designations, the Midwestern Community School District applied for, and was awarded two grants, one for Northwest Middle School, which serves students in grades 6 through 8, and the other for Midwest Elementary, which serves students in grades Pre-K through 5.
Of the schools identified as PLA, only one was able to make significant gains in student achievement as measured by the Iowa Assessments data in both reading and math. This is the same data used to determine if schools make Adequate Yearly Progress (AYP). When Midwest Elementary was identified as PLA in the spring of 2010, it was the second lowest achieving school in the entire state of Iowa. Over a three-year time span, Midwest Elementary student achievement results increased in reading by 21.95 percentage points and in math by 33.14 percentage points. As each of the PLA schools followed the same restructuring model, the question remains, how do principal leadership practices impact the transformative process in low-achieving schools?
This case study will focus on my leadership practices at Midwest Elementary, the one school that made significant gains during the lifetime of the $2.2 million PLA grant, focusing on the principal practices that made the greatest impact on the transformative process. The purpose of this case study is to: (a) examine the leadership practices I demonstrated while serving as the principal of Midwest Elementary from July 2010 – July 2014 during the years of significant increases in student achievement, and( b) collect data from staff and others regarding their perceptions of the leadership demonstrated, and (c) give recommendations for how those practices can be replicated in other lowachieving schools.
For the qualitative portion of this study I am using artifacts collected during my tenure at Midwest. Data will be analyzed using open coding. For the quantitative portion I am using Bolman and Deal's Leadership Orientation Instrument (appropriate permission granted). Data will be entered into SPSS in order to analyze patterns and trends in the respondent's answers. I am not only interested in the overall findings from the survey but also the findings in between the different individual variables (new teachers, veteran teachers, instructional assistants, administrators).
Degree Name
Doctor of Education
Department
Department of Educational Leadership and Postsecondary Education
First Advisor
Victoria Robinson, Co-chair
Second Advisor
Denise Schares, Co-chair
Object Description
1 PDF file (xiii, 157 pages)
Copyright
©2018 Stephanie N. Mohorne
File Format
application/pdf
Recommended Citation
Mohorne, Stephanie N., "Turnaround leadership: A case study of principal leadership practices in a persistently low-achieving school during the turnaround process" (2018). Dissertations and Theses @ UNI. 539.
https://scholarworks.uni.edu/etd/539