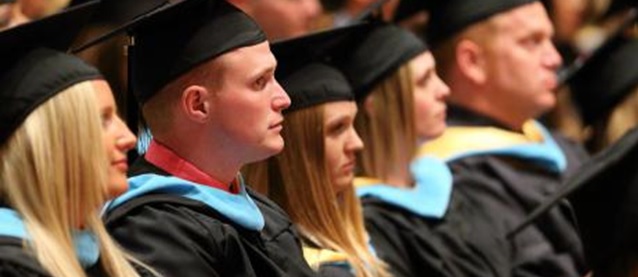 Title
Application of health promotion theoretical approaches to changing recycling behaviors and assessing participation rates augumented with GIS/GPS among targeted populations
Award Winner

Recipient of the 2010 Outstanding Doctoral Dissertation Award.
To go to the Graduate Student Award Recipients collection page, click here.
Availability
Dissertation (Electronic Copy Not Available)
Keywords
Recycling (Waste, etc.)--Iowa--Polk County--Citizen participation; Health promotion--Iowa--Polk County;
Abstract
The purpose of this study was to assess the effectiveness of interventions based on health promotion theories in changing the recycling behavior of the targeted population. The study focused on the development and evaluation of innovative recycling education programs that address energy recovery, recycling, and waste management. This quasi-experimental study applied selected health promotion theories and models (HBM and CBM) as an approach to motivate recycling behaviors augmented with GPS/GIS technology and to evaluate the impact of the applied approaches on recycling set out rates and participation. GPS/GIS was used to map and track house waste setouts.
A total of 281 households from Polk County, Des Moines participated in this study from July 2007 to August 2008. Eighty-one participants from zip code 50310 were designated as control group, 102 households from zip code 50312 were designated as an intervention group where an HBM was applied, and 98 households from zip code 50311 as an intervention group where CBM was applied. Over a period of six months, the intervention groups received education messages mailed to them directly (HBM group) or through community leaders (CBM group). The HBM group received direct mails consisting brochures, fliers, door hangers, postcards, and recycling feedback, while the CBM group, received information through community leaders such as ministers, principals, and Scout groups.
A Likert scaled questionnaire was used to collect data on recycling and environmental knowledge, skills, behavior, and attitudes. The other set of data was the weight of recyclables that was obtained by weighing solid waste at each participant's curb four times over the six months period of interventions.
Results indicated a significant increase in average set out rates among HBM participants (21.34 lbs. pre-test to 59.3 lbs post-test) than CBM and control participants with an ANCOV A test indicating a significant difference between the groups during pre- and post-interventions (F (5, 127) = 10.29, p = .0001). Similarly, significant change in knowledge, desire to recycle and manage waste, and attitude shift were observed more among HBM participants than among control and CBM participants.
It was concluded that HBM approach can be effective in motivating recycling more than CBM, however, CBM approach can be effective in changing behavior, attitude, and knowledge if used for a long period of time. More resources and time have to be invested when applying the CBM approach.
Degree Name
Doctor of Education
Department
School of Health, Physical Education, and Leisure Services
First Advisor
Catherine Zeman
Recommended Citation
Msengi, Israel Gabriel, "Application of health promotion theoretical approaches to changing recycling behaviors and assessing participation rates augumented with GIS/GPS among targeted populations" (2009). Theses and Dissertations @ UNI. 521.
https://scholarworks.uni.edu/etd/521