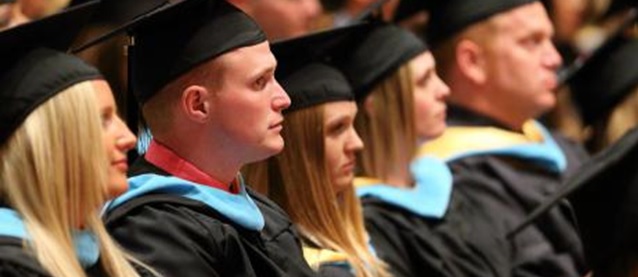 Availability
Open Access Dissertation
Keywords
First year teachers--Iowa; Teacher turnover--Iowa;
Abstract
The teaching profession is constantly changing and with it comes the challenges and difficulties of teaching in the 21 st century. The challenge of the teaching profession for new teachers creates various levels of differing frustrations. These various frustrations are the reason why new teacher attrition is high not only in the United States but also more specifically, in the urban setting of Iowa schools. The focus of this study is to provide current explanations of why new teachers decide to leave teaching within the first five years of entering the profession. With the intent of understanding why specific teachers decided to leave the education profession in an urban Iowa secondary education setting.
For this study, semi-structured interviews were used to understand why several new high school teachers (grades 9 through 12) in an Iowa urban school setting decided to leave the field of education within their first five years of employment. These interviews were designed to give the previously new teachers the opportunity to share their thoughts, experiences, insight, and advice concerning the challenges of being a new teacher. In addition, the study attempted to illuminate the factors perceived to be paramount to their decision to exit the teaching profession.
The research offers a number of implications for educators. The study maintained a focus on the varying factors in an urban teaching setting that may cause new teachers to leave the profession. The data collected from this study could assist school administrators with professional development for new teachers. In addition, it could define the differences between student teaching and professional teaching.
Degree Name
Doctor of Education
Department
Department of Educational Leadership and Postsecondary Education
First Advisor
Gregory Reed
Object Description
1 PDF file (ix, 189 pages)
Copyright
©2012 James E. Dostal
File Format
application/pdf
Recommended Citation
Dostal, James E., "A qualitative study of new secondary teacher attrition in an Iowa urban school setting" (2012). Dissertations and Theses @ UNI. 503.
https://scholarworks.uni.edu/etd/503