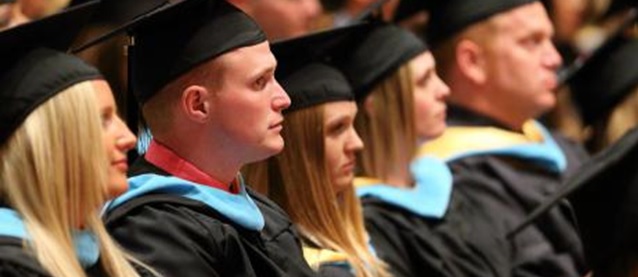 Availability
Open Access Dissertation
Keywords
Children with disabilities--Education--Middle West--Data processing; Language arts (Middle school)--Middle West--Data processing; Inclusive education--Middle West--Data processing;
Abstract
Technology has become increasingly prominent in schools. The purpose of this study was to examine the integration of technology with students with disabilities, particularly the use of one-to-one computing when used in inclusive classrooms. This study took a qualitative approach exploring how one teacher integrated one-to-one computing into her curriculum and how students with disabilities perceived that integration.
The nine week study took place in a rural, Midwest, eighth grade inclusive language arts classroom. The general education language arts teacher and two students who received special education services were participants in the study. Data were collected from teacher interviews, student interviews, transcripts of classroom activities, observational field notes, and document analysis.
The data analysis resulted in 11 themes in response to the three research questions. The results suggested that this teacher used a variety of resources while integrating one-to-one laptops to engage her students. The students specifically described the teacher as a role model on how to use new technological applications for academic purposes such as completing and submitting assignments electronically. The findings from teacher and student data revealed perceived learning benefits and barriers of using one-to-one computing. One significant benefit of one-to-one computing was how it assisted the teacher's integration of 21st century skills in the curriculum. This integration of one-to-one laptops leveled the playing field for students with disabilities by increasing access, promoting social benefits, and practicing the content at their level.
Students in this study experienced learning benefits as their student responsibilities changed. Despite some barriers to one-to-one implementation, students' preference would be to continue to learn with one-to-one laptops rather than going back to traditional methods of receiving instruction.
Several recommendations to increase the integration of technology were suggested. Recommendations included structured professional development such as technology training, differentiated instruction, and constructivist teaching, additional time for peer collaboration, becoming familiar with students' IEPs, and sharing district goals for one-to-one computing. Suggestions for future research consisted of comparing first to third year one-to-one implementation for students with disabilities, differences in technology integration between novice and experienced teachers, and the effects of gaming for students with disabilities.
Degree Name
Doctor of Education
Department
Department of Special Education
First Advisor
Susan Etscheidt
Object Description
1 PDF file (xii, 367 pages)
Copyright
©2013 Billie Jo Cowley
File Format
application/pdf
Recommended Citation
Cowley, Billie Jo, "The effects of one-to-one computing for students with disabilities in an inclusive language arts class" (2013). Dissertations and Theses @ UNI. 501.
https://scholarworks.uni.edu/etd/501