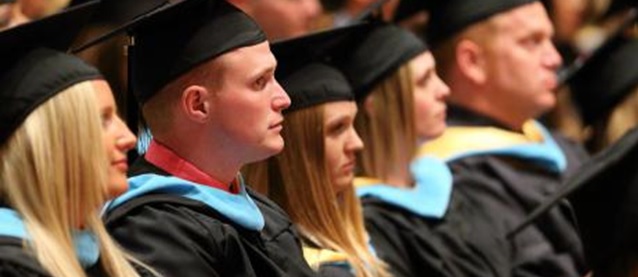 Award Winner

Recipient of the 2003 Outstanding Doctoral Dissertation Award.
To go to the Graduate Student Award Recipients collection page, click here.
Availability
Open Access Dissertation
Keywords
Special education teachers--Job stress--Iowa; Special education teachers--Iowa--Case studies; Teacher turnover--Iowa--Prevention;
Abstract
The purpose of this inquiry was to take an in-depth look at special educators' decisions to leave the field of special education through their personal reflective stories. The study examined factors that influenced why these teachers made their decision to leave their chosen field. It also ventured into how those decisions were made in terms of the complex and personal events preceding their final departures. Throughout the inquiry the phenomena of special education teacher attrition was held up to a work adjustment framework. The framework explored the job satisfaction of these teachers during their experiences in special education and documented their eventual withdrawal from the field. The participants were a group of 12 former quality special education teachers who left the field of special education to transfer to general education positions. The inquiry explored the stories individually and collectively by unraveling the personal context of each of the storytellers, synthesizing the collective factors that influenced their decisions to transfer, and tracking each work adjustment cycle prior to departure.
The results of the inquiry indicated four areas that most influenced the teachers' decision to transfer out of their special education positions: lack of intangible rewards (support, value, respect, and growth); poor perception of personal influence; static view of work; and work adjustment issues. The results also revealed the 12 teachers did not leave the field because of student issues (unlike the results of many prior studies). They instead left because of issues they faced with adults in their work environment and with external pressures associated with the field of special education.
Degree Name
Doctor of Education
Department
Department of Educational Leadership and Postsecondary Education
First Advisor
Susan Etscheidt
Object Description
1 PDF file (vi, 200 pages)
Copyright
©2002 Jane E. Caraway
File Format
application/pdf
Recommended Citation
Caraway, Jane E., "A qualitative inquiry into why and how special educators leave the field" (2002). Dissertations and Theses @ UNI. 496.
https://scholarworks.uni.edu/etd/496