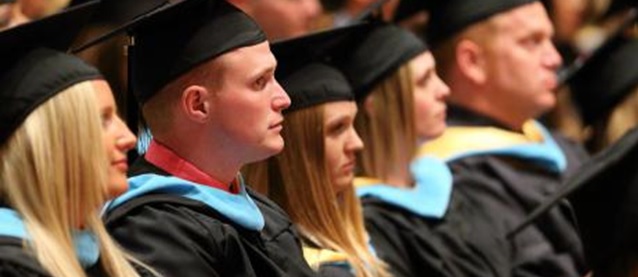 Availability
Open Access Thesis
Keywords
Educational leadership -- Iowa; Reading -- Remedial teaching -- Iowa; Middle school teachers -- Services for -- Iowa;
Abstract
Second Chance Reading (SCR), an instructional framework that targets and supports struggling adolescent readers and determined to be a sound and viably researched framework, can assist teachers in building and supporting proficient and lifelong learners when implemented as intended. This study examined educators from five unique communities who recently implemented the program. Four key questions guided the research and became the focus during semi-structured purposive interviews. (1) What was the relationship between Second Chance Reading teachers and principal leadership? (2) What leadership qualities were necessary to support Second Chance Reading teachers? (3) What barriers were preventing teachers from accomplishing their mission? (4) How did administrators encourage and celebrate learning?
Data were collected through individually implemented, semi-structured interviews with teachers and principals from five school districts ranging in both size and demographics. Insightful narratives were created through storytelling and woven through three unique vignettes where nuances and subtleties, frustrations and celebrations were captured and shared.
Through a methodological structure of contemporary narrative inquiry, an emerging concept became evident. Successfully implementing educational reform of second order change status greatly depended on significant positive relationships based on reciprocal trust and respect, conceptual guidance, and strong ideals. Recommendations and implications for administrative leaders were explored and expanded upon.
Degree Name
Doctor of Education
Department
Educational Leadership, Counseling, and Postsecondary Education
First Advisor
Victoria L. Robinson
Object Description
1 PDF file (xii, 234 pages)
Copyright
©2012 Rebecca Sue Williams
File Format
application/pdf
Recommended Citation
Williams, Rebecca Sue, "Leadership distinctions : the impact of leadership on teachers of Second Chance Reading" (2012). Dissertations and Theses @ UNI. 487.
https://scholarworks.uni.edu/etd/487