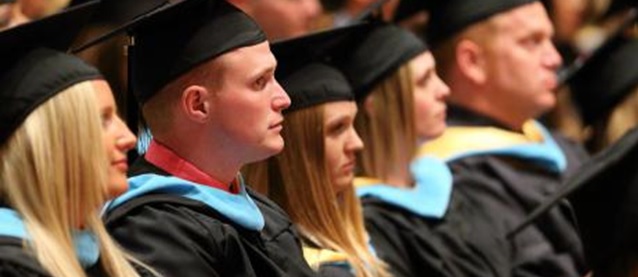 Award Winner

Recipient of the 2018 Outstanding Master's Thesis Award - First Place.
To go to the Graduate Student Award Recipients collection page, click here.
Availability
Thesis (UNI Access Only)
Keywords
Leishmania; Parasitic diseases--Sex factors;
Abstract
Leishmania are vector-borne protozoa parasites endemic to 98 subtropical and tropical countries. These parasites cause a spectrum of human disease including cutaneous and visceral leishmaniasis (VL). Twelve million people worldwide are infected with Leishmania species. Each year, more than one million people become infected and 20,000 to 30,000 die of leishmaniasis. In various diseases, males and females experience differential prevalence, morbidity, and mortality. Epidemiological evidence from Brazil suggests higher VL prevalence in males, but the reasons for this trend are unclear. We investigated sex-dependent responses to infection with Leishmania infantum. Microscopic examination of infected livers from male BALB/c mice and macrophages from male C57BL/6 mice showed increased parasite load compared to females. These results suggested that biological differences drive the increased male VL susceptibility observed in humans. Pathogen survival and onset of symptomatic infection result from multiple host-pathogen interactions. Lipid bodies (LBs) are organelles involved in lipid metabolism that have been linked to increased pathogen survival. We infected bone marrow-derived macrophages from male and female C57BL/6 mice with L. infantum for 48 hours and then evaluated LBs accumulation using confocal microscopy. Compared to noninfected cultures, infected macrophages exhibited increased LB expression. These LBs were in close proximity to internalized parasites. Compared to cultures of female origin, macrophages derived from male mice had a higher proportion of LB-positive cells and total number of LBs. Together, the results of this thesis research showed a dichotomous parasite load with a male bias and higher LB accumulation in male-derived macrophages during L. infantum infection. Greater LB accumulation in macrophages from males could be one mechanism contributing to cellular level sex-dependent responses to L. infantum infection. We propose a model in which underlying molecular and cellular mechanisms inherent to each sex either facilitate parasite clearance or exacerbate disease. The increasing concern of drug resistant Leishmania urges the development of therapies that promote effective immune responses. A fuller understanding of how host factors like sex and lipid metabolism interact to influence infection outcome may lead to new therapies and vaccines against L. infantum.
Degree Name
Master of Science
Department
Department of Biology
First Advisor
Nilda E. Rodriguez
Object Description
1 PDF file (v, 88 pages)
Copyright
©2017 - Ryan David Lockard
File Format
application/pdf
Recommended Citation
Lockard, Ryan David, "Leishmania infantum infection at the cellular and organismal levels : foamy macrophages and sex-dependent responses" (2017). Dissertations and Theses @ UNI. 434.
https://scholarworks.uni.edu/etd/434