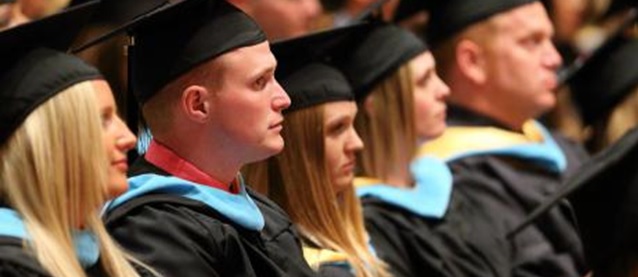 Availability
Dissertation (UNI Access Only)
Keywords
Dual enrollment; College students--Attitudes;
Abstract
Dual enrollment programs are a way to challenge high school students, smooth the transition into life after high school, and develop readiness and momentum for college. Dual enrollment programs provide the opportunity for students to earn both high school and college credit (Allen, 2010; Hoffman, Varagas, & Santos, 2009; Karp & Jeong, 2008; Young, Slate, Moore, & Barnes, 2014). As more high school students pursue a dual enrollment education, it is important to better understand the overall impacts of dual enrollment, particularly their impacts on college experiences and success. Previous dual enrollment research has demonstrated that dually enrolled high school students have mixed perceptions of their dual enrollment experiences, but most typically do identify a variety of benefits while dually enrolled. This study expands this literature through an examination of students' perceptions of dual enrollment later in their college career.
A qualitative study of college junior and senior students' perceptions of dual enrollment experiences and subsequent college experiences provided insights into their programs' impacts. Twelve participants were purposefully chosen using criterion-based sampling; criterion characteristics were identified using survey data. Semi-structured interviews were used to gather detailed data regarding participants' dual enrollment experiences and subsequent impacts on their college experiences. The constant comparative method (Bogdan & Biklen, 2007; Merriam, 2009) was used to create codes for each interview transcription and then to compare the codes and develop the final themes.
The participants characterized their dual enrollment experiences as mostly different to somewhat different from later college experiences, particularly when describing their environmental experiences (e.g., type of schedule, amount of autonomy given), and classroom experiences (e.g., types and levels of interactions with teachers and other students). Additionally, the participants identified five beneficial impacts on their later college experiences and success: (a) gaining college readiness skills, (b) acquiring transitional coping strategies and skills, (c) obtaining higher academic self-efficacy, (d) developing more career knowledge and skills, and (e) increasing their campus involvement. These impacts can help dual enrollment administrators and instructors modify programs to enhance these beneficial experiences, and in turn, build more effective programs.
Degree Name
Doctor of Education
Department
Department of Curriculum and Instruction
First Advisor
Melissa Heston
Object Description
1 PDF file (vi, 170 pages)
Copyright
©2017 - Caralee K. Doak
File Format
application/pdf
Recommended Citation
Doak, Caralee K., "Students' perceptions of the impacts of dual enrollment programs on later college experiences" (2017). Dissertations and Theses @ UNI. 418.
https://scholarworks.uni.edu/etd/418