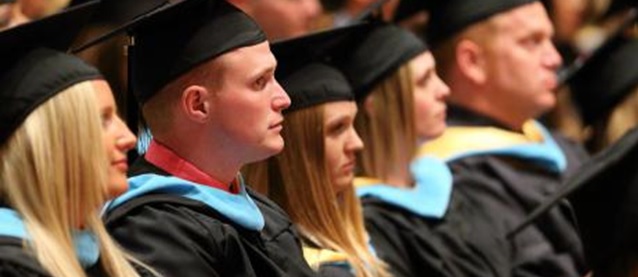 Availability
Thesis (UNI Access Only)
Keywords
Williams, Tennessee, 1911-1983. Streetcar named Desire--Study and teaching; Williams, Tennessee, 1911-1983. Streetcar named Desire--Characters; DuBois, Blanche (Fictional character); College theater; Acting--Study and teaching;
Abstract
The purpose of this thesis was to give a graduate student of Theatre UNI the opportunity to extensively research, study and perform the character of Blanche DuBois in Tennessee Williams' A Streetcar Named Desire. This twelve month study began with an initial audition in August of 1980. The next five months were spent in consultation with the director, studying characterization and concept. Full company rehearsals began in early January of 1981 and performances were presented in mid-February. At the conclusion of the performances, the actress began to document the activities of the character study.
The introductory chapter discusses the attempt to complete Theatre UNI's first Creative Thesis in Acting. The study may be considered a contribution to: (1) Theatre UNI, as it attempts to set a criterion for future Creative Theses in Acting; (2) student actors, as it may be utilized as a guideline for character analysis; (3) student and staff directors, as it gives insight into the importance of strong actress/director relationships during the rehearsal process; and (4) future teacher/educators, as the study can be used as a basis for studying and teaching A Streetcar Named ( Desire to theatre/speech students.
Chapter II is a review of related literature surrounding the play, but primarily the character of Blanche DuBois. It is an examination of past performances of A Streetcar Named Desire, based on the reviews of the critics found in the New York Theatre Critics' Reviews. It further examines a variety of approaches to the analysis of Blanche DuBois discussing her past and its effects on her, her mental deterioration while in New Orleans, and speculation on what will happen to her at the conclusion of the play.
Chapter III is the actress' character analysis of Blanche DuBois. It includes an autobiography of the character and a sceneby-scene through line of her objectives, motivations, intentions and activities as the character progresses.
Chapter IV discusses the actress/director relationship prior . \ to and during the rehearsal process. It begins with the private consultations held between actress and director, discusses rehearsals and character problems encountered in the growth process, and documents resolutions to these problems leading to the opening performance of the play.
The study concludes with a discussion of how the actress grew as a result of the study and gives suggestions to other actors regarding character analysis and actress/ director relationship.
The appendixes include a full copy of the script of A Streetcar Named Desire as it was adapted for Theatre UNI's spring production. And for further study, a video-tape of a performance may be obtained from the Department of Communication and Theatre Arts.
Degree Name
Master of Arts
Department
Department of Theatre
First Advisor
D. Terry Williams, Chair
Object Description
1 PDF file (iii, 133 pages)
Copyright
©1981 Jean Michaelsen
File Format
application/pdf
Recommended Citation
Michaelsen, Jean, "Decaying gentility in A streetcar named Desire: An actress' analysis of Blanche DuBois" (1981). Dissertations and Theses @ UNI. 300.
https://scholarworks.uni.edu/etd/300