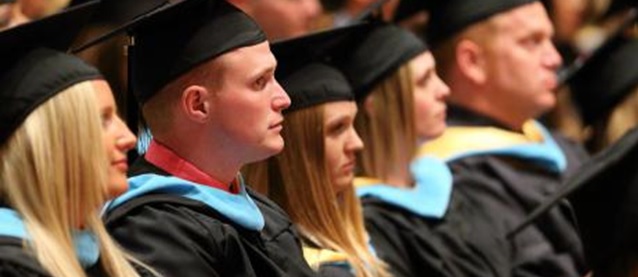 Availability
Thesis (UNI Access Only)
Keywords
Wildfires--Climatic factors--Arctic regions; Arctic regions--Environmental conditions;
Abstract
Climate change has increased the area affected by wildfire events in different parts of the Arctic. Recent studies suggest an exacerbated wildfire activity both for the boreal forests and tundra. Although tundra wildfires have an important impact on arctic ecosystems, there is comparatively little knowledge about their geography and characteristics. Since tundra vegetation is very slow to recover, wildfires can substantially alter the biomass and animal abundance in affected areas.
This study used MODIS-derived active fire data to analyze spatial and temporal patterns of tundra wildfires between 2001 and 2015. The dataset incorporated locations of active fire events and estimates of fire radiated power. The tundra wildfires exhibit seasonality with most fires occurring in July and August. This study has observed inter-year fluctuations when a fire season either started earlier (in May/June) or lasted longer (in to September/October). In terms of spatial distribution, the wildfires demonstrate a strong tendency to cluster, although year-to-year locations of clusters vary.
Based on the findings of this study, the most important climatic parameter that influences wildfires in the Arctic tundra is precipitation. Both the correlation and regression analyses, at multiple temporal scales (i.e. 15 years, annual, and monthly), have revealed that deceasing precipitation, surface moisture and increasing evaporation from land, during and prior to the month of wildfire occurrence, influence substantially both the total number of these fire events and their intensity. In other words, dry environmental conditions during the winter, spring and summer months make the Arctic tundra highly susceptible to the wildfire events in the summer.
Besides climate, spatial distribution of vegetation and biomass have considerable influence on the wildfire and intensities. Most of the MODIS detected wildfire events over the 15 year period have been detected in low shrub tundra which is likely to increase in the future, with the recent greening in the tundra by high-biomass and tree species.
Overall, with increasing land temperatures, decreasing precipitation, lower surface moisture (i.e. warming); the observed pattern of climatic dynamics most prevalent in the Arctic in the last decades, the occurrences and intensity of wildfire events in the tundra biome is very likely to increase in the future. Findings from this study can be utilized in future research that also should incorporate high resolution data on regional scales in order to develop real-time wildfire prediction models. This study also paves the way for more accurate circumpolar assessment of carbon emissions from tundra wildfires.
Degree Name
Master of Arts
Department
Department of Geography
First Advisor
Andrey Petrov, Chair
Object Description
1 PDF file (ix, 105 pages)
Copyright
©2016 Arif Masrur
File Format
application/pdf
Recommended Citation
Masrur, Arif, "Analysis of the spatiotemporal dynamics of the active wildfire events in the Arctic tundra biome using MODIS data (2001-2015)" (2016). Dissertations and Theses @ UNI. 284.
https://scholarworks.uni.edu/etd/284