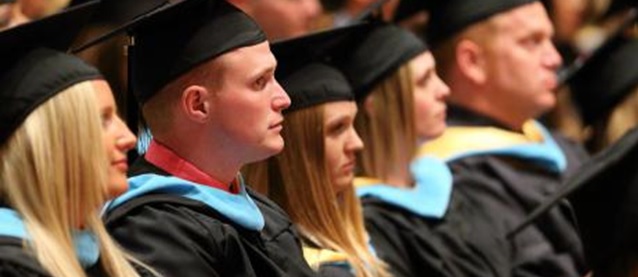 Availability
Open Access Thesis
Keywords
Gangs--Iowa; Social work with teenagers--Iowa;
Abstract
The purpose of this study was to describe the perception of directors of youth-serving agencies on what prevention and intervention programs have been implemented by youth-serving agencies in eastern Iowa. Directors of youth-serving agencies in the following cities in Iowa answered the questionnaire (Gang Program Assessment Questionnaire): Waterloo, Cedar Falls, Dubuque, Cedar Rapids, Davenport, Iowa City, Coralville, Adel, Ankeny, Bondurant, Indianola, Johnston, Knoxville, Nevada, Newton, Pella, Pleasant Hill, Ames, Des Moines, Makquoketa, and Urbandale.
The Gang Assessment Program Questionnaire was used to analyze the extent to which gangs were perceived as active in each city as well as expectations for future gang concerns. The second half of the questionnaire was directed at agencies that implemented prevention/intervention programs for gangs. Issues that were analyzed were selected behaviors of youth that participated in the gang prevention/ intervention programs, staff training and staff meetings, collaboration, other programs offered, and funding.
Frequency distributions and Pearson's product moment correlation coefficient were utilized to describe the data. Open-ended questions were discussed.
This study showed that directors felt that youth who participated in the gang prevention/intervention programs made positive behavioral changes in their lives. There was a positive relationship between all of the behaviors of the youth and staff training. There was a negative relationship between the behaviors of the youth and staff meetings and between the youth's behaviors and collaboration. Agencies reported that there was an increase in funding.
All of the results were the perceptions of the respondents. There was no hard data to prove or disprove the responses. Many youth-serving agencies in eastern Iowa do not implement gang prevention/intervention programs and this may be because the missions of the agencies are not specifically directed toward youth in gangs or gang activity. According to the respondents of the youth-serving agencies most gang prevention/intervention staff are attending training at least once a year but are not meeting on a regular basis. Most youth agencies are collaborating with other organizations in the community. The relationships between these issues and the perceived behavioral changes of the youth that participated in the gang prevention/ intervention staff were a reflection of the beliefs of the respondents.
Degree Name
Master of Arts
Department
School of Health, Physical Education, and Leisure Services
First Advisor
Francisco De Oliveira, Chair
Object Description
1 PDF file (vi, 86 pages)
Copyright
©1996 Julianne Gassman
File Format
application/pdf
Recommended Citation
Gassman, Julianne, "Youth-serving agency's prevention and intervention programs for gangs" (1996). Dissertations and Theses @ UNI. 281.
https://scholarworks.uni.edu/etd/281