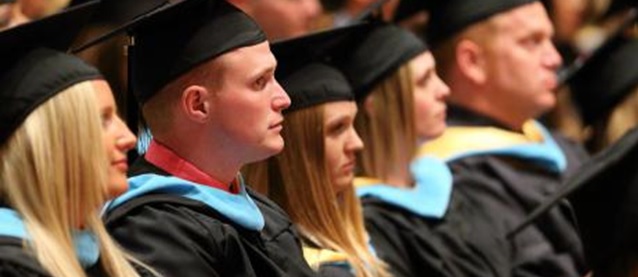 Availability
Open Access Dissertation
Keywords
Gay students--Iowa--Biography; Lesbian students--Iowa--Biography; Homosexuality and education--Iowa--Case studies;
Abstract
Existing research, though limited, portrays a bleak picture for gay and lesbian students. The majority of the literature is of a quantitative nature and often reveals many challenges for gay.and lesbian students, including verbal and physical harassment, low self-esteem, poor grades, and a particularly high risk of suicide, among other dangers. As a result, many gay and lesbian students remain "in the closet."
In 2000 a scholarship was established in honor of Matthew Shepard, a University of Wyoming student who was the victim of an anti-gay murder. The Matthew Shepard Scholarship is a privately-funded award given annually to openly gay and lesbian high school students in Iowa, covering books, tuition, and fees at an Iowa regents' institution. While sexual orientation has commanded significant attention in the media and political landscape, research into the school experiences of gay and lesbian high school students, particularly research of a qualitative nature that captures the nuances and uniqueness of students' individual experiences, is notably lacking.
Eight Matthew Shepard Scholarship winners were interviewed in this qualitative inquiry to gain an understanding of their lives and school experiences. Triangulated indepth interviews were analyzed to identify emerging themes. Their experiences reveal that, while each faced significant challenges related to their sexual orientation, they are much like their heterosexual peers in terms of a universal human need for acceptance. Coming out was a turning point for gaining acceptance, which in tum allowed them to ultimately be selected as Matthew Shepard Scholars. Their status as scholarship winners further enhanced their lives, despite the burdens of being gay or lesbian in a homophobic society.
The research offers a number of implications for educators. Among them are the importance of acceptance and a need for greater awareness from educators in addressing homophobic and hostile school atmospheres. The results also demonstrate a desire among the students to bring about change through existing channels. It also identifies a need for more research into gay and lesbian students' experiences and the need to acknowledge the presence of gay and lesbian students in all types of school settings.
Degree Name
Doctor of Education
Department
Department of Educational Leadership and Postsecondary Education
First Advisor
John K. Smith, Chair
Object Description
1 PDF file (vi, 232 pages)
Copyright
©2005 Nicholas John Pace
File Format
application/pdf
Recommended Citation
Pace, Nicholas J., "Come out, stay out, stand out: Eight stories of gay and lesbian high school students" (2005). Dissertations and Theses @ UNI. 242.
https://scholarworks.uni.edu/etd/242